They are glass-clear, of standard dimensions and almost unbreakable above all however they have barrier properties which are unique for plastic: COP multilayer vials of a substantially new type. Through them, Gerresheimer offers a previously unattained quality of plastic injection vial for sensitive parenteral medicines.
COP stands for Cyclic Olefin Polymer. This heavy-metal-free plastic, which Gerresheimer has also used for sterile syringes over many years, has specific advantages which makes it particularly suitable for the demanding field of cytostatics and biopharmaceutics. On the one hand it is thermally and mechanically very durable. Secondly, in comparison with other relevant plastic types its inert surface has a much lower propensity to adsorb proteins for example. And the oxygen barrier properties are among the best in the field of plastics.
With the new development, the injection specialists in Gerresheimer have now succeeded in substantially enhancing these barrier properties even further to several times that of vials consisting of COP alone by combining two COP outer layers with a middle layer of polyamide. This outstanding material meets the highest demands in terms of biocompatibility and naturally all the pharmacopoeia requirements for pharmaceutical primary packaging made of plastic. In addition, it can easily be combined with standardized rubber closures and flanged caps: the vials are consistently designed in accordance with the ISO standard.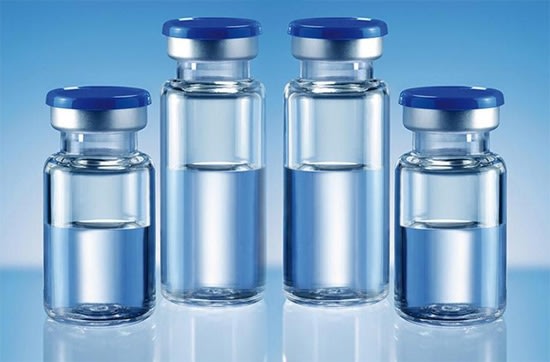 Gerresheimer is an internationally leading manufacturer of high-quality specialty products made of glass and plastic for the global pharma & healthcare industry. Our wide product spectrum ranges from pharmaceutical vials to complex drug delivery systems, such as syringe systems, insulin pens and inhalers, for safe dosage and application. Together with our partners we develop solutions which set standards and have role-model status throughout their respective business sectors. Our Group of companies achieves in Europe, North and South America and Asia sales of about €1 billion and employs around 9,400 people. Through top-class technologies, convincing innovations and targeted investments we are systematically expanding our strong market position.