With the opening of a laboratory in Lodz / Poland, the Gabriel-Chemie Group continues its growth on the European market.
In doing so the company not only strengthens its position as an internationally oriented masterbatch manufacturer; its presence on the Polish market also brings significant advantages for existing customers of colour matchings.
- We have already had a sales office in Poland for six years now. Our circle of customers is constantly increasing and we see a rising need for fast reaction. A local laboratory offers our customers better and faster service. - DI Rodolfo Santa Olalla explains, CEO of the Gabriel-Chemie Group. - This is also an important step towards improving the cooperation with large, internationally operating customers and providing trans-national support.
Well-known customers, journalists, representatives from politics and economy as well as employees of the corporate group joined together to celebrate the official opening of the laboratory on March 4th 2010 in Lodz.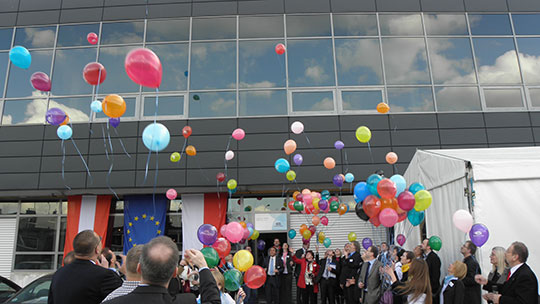 At the same time as the opening of the laboratory in Poland, Gabriel-Chemie established another Sales Office in Zagreb / Croatia with the aim of delivering additive-, colour- and combination-masterbatches to local plastics processors and exploiting market potential.
- In the coming years we will continue to be committed to the step-by-step expansion of business and the internationalisation of our group of companies - DI Rodolfo Santa Olalla prognoses. - In doing so we hope to create an optimum basis for trans-national service for our customers and partners.