With its 600 exhibitors representing the entire industry, the 2nd edition of FIP solution plastique in Lyon has confirmed its benchmark position in the French plastic industry.
FIP solution plastique in collaboration with Caoutchouc Gaucho Gomma had 600 exhibitors at this plastics and rubber event. The plastic industry was well represented from production to the finished product.
And the attendees weren't wrong to come in mass: attendance was up 14% compared to the previous edition, with nearly 6800 visitors.
In the opinion of the professionals at FIP solution plastique, the economic situation has improved in the last few months and there are many new projects and investments. The concrete exchanges during the event were also very lively. The quality of the visitors and their level of knowledge, supported by numerous exhibitors, helped encourage this.
It seems that Fip solution plastique 2011 is truly the meeting place for the entire industry.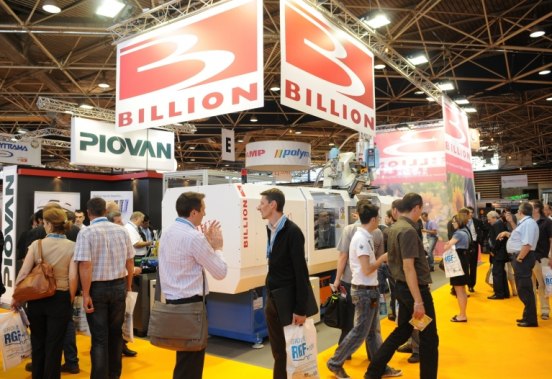 Various events and activities dot the 4-day conference, enriching its content and showing how dynamic the industry is.
- The FIP'projets space has allowed numerous visitors to have a special area to get answers to their questions about plastic production. On display, many innovations for the various target markets (transportation, medical, sports & leisure, packaging, automobile, high tech, appliances and home), that can guide project managers and ordering clients in their decision-making process.
- The Forum Innovation, with its focus on innovation with pointed and technical conversations, was highly appreciated if we're to believe the number of attendees at these 26 workshops.
- FIP solution plastique 2011 has been the place for the Fédération de la Plasturgie and Allizé Plasturgie to raise questions about the difficulties encountered by manufacturers in the last few years: breakdown of the procurement chain, cases of force majeure and the increases prices of raw materials. A press conference was held on Tuesday, 24 May at the fair, to warn the stakeholders.
- For the first time, the Plastics Trophy, organized by Plastiques and Caoutchoucs Magazine was awarded during the fair on 25 May. With the support of the Fédération de la plasturgie, ACDI and Proto Labs, 3 awards were handed out: the Trophy for Growth to Mr. Berry at TOP Clean Packaging, the Profitability Trophy to Mr. Lefebvre at Steep Plastique and the International Presence Trophy to Mr. Findeling at the Plastivaloire group.