The outlook for 2011 is for continued, if slower growth compared to last year. Growth slowed to 3.3 percent in Q1 2011, with film labels growing at over twice the rate of paper (8.9 percent vs 3.9 percent). 'We have seen a gradual tempering of business optimism in our quarterly market survey,' said Lejeuene. 'Less than 20 percent of our survey group remain optimistic amid concerns about the risks that remain in the European economy and the continued rise in supply chain costs.' Lejeune pointed out that in the year January 2010 to 2011 pulp prices increased by 20-25 percent, and resins by 25-35 percent. The constituent chemicals for adhesives rose by a staggering 65 percent and for inks by up to 30 percent. At the same time increases in the price of oil increased transport costs.
Another interesting result of the FINAT quarterly survey is that converters are investing more in productivity improvements, and new sources of value added are being sought. 'This includes clustering through strategic alliances, or making acquisitions to gain access to new technologies or global markets,' explained Lejeune. 'At the same time customers are outsourcing non-core operations, which presents new opportunities, as does customers' search for sustainability. We have to embrace change to offer new value to our customers.'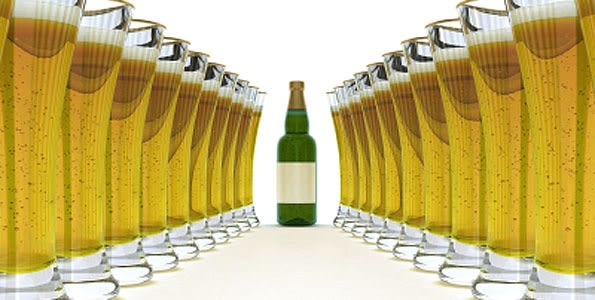 A more detailed view of these market trends can be obtained by looking in detail at the situation in Italy, one of Europe's most important label markets. Italy has some 450 label converters, 80 percent of whom convert PS labels with a total sales value of 900m euros. Exports are worth around 73m euros.
The Italian Label Federation (GIPEA) converter membership represents 20 percent of the Italian industry, but 64 percent of Italian turnover. The Italian industry remains fragmented. Among GIPEA's 87 members, 56 have a turnover of less than five million euros, and just 12 a turnover over 10 million euros. However, the biggest 10 converters account for 20 percent of the Italian market, demonstrating consolidation at the top end.
The Italian labels industry suffered along with the rest of Europe from the global recession, according to Alfredo Pollici, president of GIPEA. In 2009 converters showed negative growth of 3.7 percent, and smaller converters were hit particularly hard. But the industry recovered quickly last year, with a growth rate of nine percent – and over 12 percent for smaller converters.
GIPEA converter members have spent the last five years upgrading their print technology. In that period the share of letterpress has reduced from one half of all installations to just 15 percent, and its place has been taken by (UV) flexo. Most astonishing is the rise of digital printing from just one percent of installations in 2005 to 11 percent by 2010.
No review of 2011 would be complete without mentioning the subject of release liner waste with the EU through its European Waste Directive threatening a possible crackdown on landfilling liner waste. GIPEA has responded by discussing a scheme for collecting liner waste with Channeled Resources, as well as lobbying the Italian government on liner waste issues.