DuPont has raised the performance of engineering polymers to a new level with the global launch of DuPont Vespel SCP-5009 polyimide shapes.
The latest product from the Vespel SCP family is intended to help customers looking for extended part life in many sealing and bearing applications, especially in non-lubricated high-friction environments suited to the polymer's exceptional heat and pressure resistance capabilities. Key industries where Vespel SCP-5009 shapes can offer substantial processing, performance and metals replacement advantages include analytical instrumentation, medical devices, aerospace and energy and material handling.
"Customers are already demonstrating the wide applicability of Vespel SCP-5009 shapes in different industries and sealing applications. An example is a rotor seal used in analytical instrumentation for High Performance Liquid Chromatography (HPLC), where traditional engineering plastics were reported to have deteriorated quickly under thermal cycling at high temperature and pressure.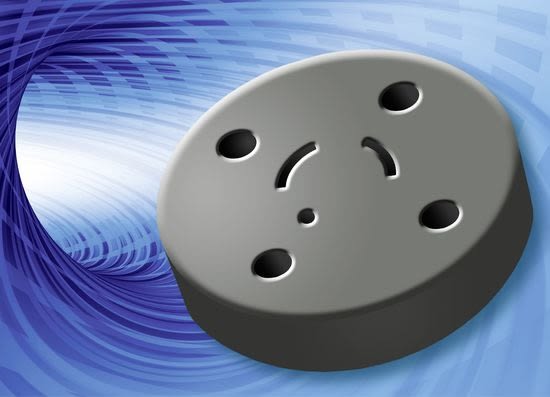 Vespel SCP-5009 shapes are proving very effective in this critical application, delivering a tight, close tolerance seal in many aggressive solvents at pressures above 20 000 psi, and higher productivity from the instrument," said Colleen Carson, global marketing manager – DuPont Vespel shapes.
"We expect engineers, machine shops and OEMs to specify Vespel SCP-5009 shapes for seals, valves, bearings, bushings, and other components, gaining opportunities for lower replacement rates, fewer rejects, higher productivity and reliability, and reduced maintenance costs," she added.
Vespel SCP-5009 shapes can help bring cost-saving and performance enhancing solutions to many sealing challenges because they combine resistance to temperatures above 300°C, high compressive and mechanical strength, broad chemical resistance, and a low coefficient of friction. Those properties can help result in significantly extended wear life, exceeding that of lubricated metals. Vespel SCP-5009 shapes are also very easy to machine to near metal-like tolerances from rods or bars.
The latest product in the Vespel SCP family of shapes provide enhanced strength and dimensional stability — extending the high-temperature capabilities of non-metallic parts — while offering substantial cost, weight and performance opportunities over metals, ceramics and other engineering plastics.