Aiming to position SABIC as one of the major suppliers to the Caps and Closures (C&C) industry, SABIC sponsored and attended the sixth Plastics Caps and Closures Conference held in Brussels from November 5-6.
- It was the first time we have sponsored the event and it was the stage for us to put SABIC in the spot light for the C&C converters and the brand-owners - says Rene Nieuwhof, Technical Marketing PP Moulding & Extrusion. - For both HDPE and PP, caps and closures is a target segment with added value and approvals. The entrance barrier is high, but once you're in, you hardly get out.
The Plastics C&C Conference is a leading industry event delivering market, legislative and technical information to the C&C market aimed at everyone from materials and equipment suppliers through to producers and end users. This year, the main trend was cost reduction – faster processing, down gauging, energy consumption and although sustainability is not yet one of the major issues it is gaining importance. SABIC presented product innovations designed to boost molding cycles, create down gauging opportunities and enhance C&C performance.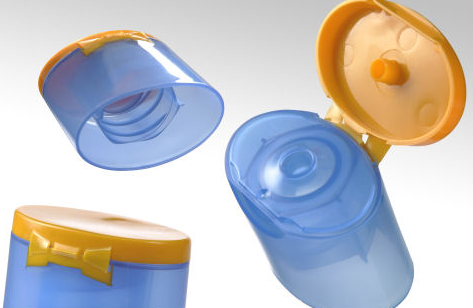 - The topic of my presentation was high-gear solutions and fast-processing materials for the C&C industry - says Nieuwhof. - One of the industry's main drivers is cost reduction and our solutions within SABIC's Flowpact and Clearpact range directly address this need. I also touched upon how our materials can contribute to sustainability.
SABIC's main objectives for participating in the conference were: networking, collecting market intelligence and obtaining an insight into main developments, as well as positioning us as one of the C&C industry's main suppliers. Since C&C is a dynamic multi-product segment, networking is most effective when both sales and marketing are combined so both PE/PP Technical Marketing and International Account management were present.
- Sponsoring and taking part in the event was a way for us to show that SABIC is committed to this market segment - says Ton Sevriens, Business Development Manager TM HDPE. - New business prospects and customers will only go with SABIC if SABIC shows commitment to Caps & Closures. Continuing, Marcel Neilen, International Account Manager said: - Our one-stop-shop approach is very useful in this segment because most customers use both PE and PP materials in their products - there is a lot of interaction between both materials in C&C.
The event proved to be a great success for SABIC. There were several leads with converters and in some cases actual business prospects. "The feedback was very positive - says Nieuwhof. - Borealis - a leading supplier of innovative solutions for the C&C industry – welcomed the fact that there was now competition offering added value grades.
Follow-up meetings have been set up with brand owners and machine suppliers like: Elopak - listed as one of the top three packaging companies worldwide, Husky - the world's largest brand name supplier of injection molding equipment and services to the plastics industry and Unilever - a multinational corporation with strong brands in personal care, food and household sectors.
- Normally it's very difficult to have new materials prescribed by brand-owners - explains Nieuwhof. - But the conference directly resulted in one a biggest global consumer - prescribing SABIC FPC55 from our Flowpact range for one of their new products.