The German Brückner Group announced today that effective January 31st 2011 Brückner Technology Holding GmbH has acquired all shares of PackSys Global (Switzerland) Ltd., located in Zürich, Switzerland.
PackSys Global (PSG) is a global leading manufacturer of specialized equipment for the packaging industry. With 30 years of experience and expertise in integrating the best of Swiss high technology and mechanical precision, the company designs and builds full lines for aluminum, plastic and laminate tubes, metal and plastic closures and monobloc aerosol cans, as well as dry offset printing systems which can be integrated into production lines for tubes, metal caps and cans.
With a primary R&D center in Switzerland, manufacturing and assembly bases in Switzerland and Thailand as well as a software development centre in India, the company offers a unique balance of high technology and cost effective machinery. With around 300 employees in those countries PSG will have, in the fiscal year ending March 2011, consolidated sales of approx. CHF 70 Mio.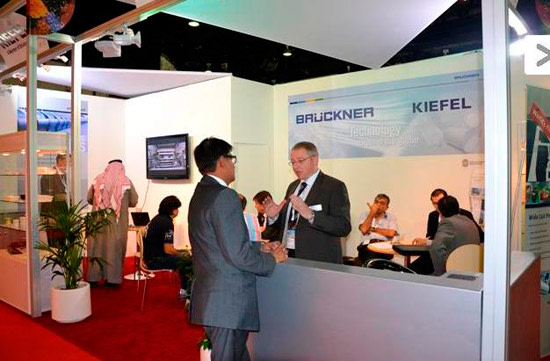 The takeover of PSG is a further significant step for the Brückner Group to strengthen the Group's strategic set up, with the objective to attain a well-balanced product and business portfolio. In the words of Brückner Group management: "We are very happy to be able to bring PSG into our group. We share a common tradition of offering high performance production equipment on a global basis to the packaging industry. PSG's technology and engineering competence, its focus on world-class quality as well as its global footprint fit perfectly into the philosophy and growth-strategy of the Brückner Group. We are looking forward to continuing and supporting PSG's long-term development as an innovation leader."
PSG management commented about the deal: "We are pleased to join the Brückner Group of companies. After a long and successful period of ownership by private equity investors, we now look forward to taking advantage of the economies of scale and global infrastructure which Brückner brings.
Their long-term perspective, driven by their stable family ownership, will allow PSG to enter in a number of larger, longer-term projects which will provide PSG with a new platform for growth, stability and innovation."
Brückner Group stands for technological competence and first-class quality when it comes to lines and components for the production and processing of plastic film. With an export share of approximately 90 %, the Group is a global player with a vast network of sales and service centers around the world as well as supporting platform companies in core regions. Ever since its foundation in the year 1960, the Brückner Group has been a family owned enterprise. The Group is headed by Brückner Technology Holding as a strategic management holding, to which the main operating companies belong:
Brückner Maschinenbau is world market leader in the field of film stretching and specialty film lines and is characterised as a complete line and system supplier.
Brückner Servtec concentrates on comprehensive service packages and performs a wide range of service activities, for example line upgrading ensuring maximisation of customers' profitability.
Kiefel offers highly innovative specialized machines, based on its core competence in the key technologies of joining and forming, to the automotive, medical, refrigerator and packaging industries.