New products launched by Braskem are already available.
In the constant pursuit of product innovation, Braskem has just launched two new resins to meet the needs of its clients. S 501XP and CP 286 will be used in the construction and auto sectors, respectively, offering greater comfort, safety and economy for consumers.
The auto industry is responsible for around 9% of Braskem's total polypropylene (PP) sales and the new CP 286 resin is expected to record sales volume of 2,800 this year alone. The forecast for S 501XP is 30 tonnes per month in the first year, although this could grow further, fueled by Brazil' construction boom.
Developed to meet the various production process requirements in the Brazilian auto industry, the new resin meets all finishing and safety attributes.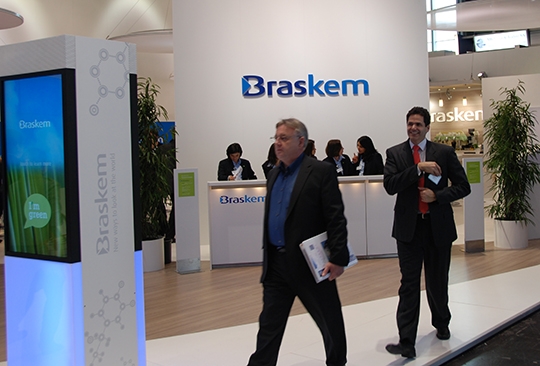 External applications include major parts, such as bumpers and rocker panels, which require high fluidity, as well as higher-than-normal mechanical properties for safety reasons. Internally, in addition to being highly attractive, these polypropylene compounds are distinguished for being low VOC (volatile organic compounds), thereby meeting increasingly stringent emissions standards.
S 501XP was developed for use in awnings and translucent coverings made from alveolar panels in order to meet demand for more competitive materials in the building industry. The advantage of the new resin is its ability to reduce final consumers' energy consumption through natural lighting.
Recommended for residential environments, awnings, façades, canopies and footbridges, the translucent polypropylene panels can be adapted for use in already-installed structures and are also suitable for renovations and new structures. The installation mechanism is identical to that used for structures prepared for similar panels.
In addition to easy handling and finishing, it also offers an excellent cost-benefit ratio, low density and high durability, in addition to having been treated with an anti-UV compound, thereby eliminating external exposure risks.
S 501XP is a modified low-fluidity PP homopolymer, especially developed for the extrusion of panels that are extremely rigid and highly impact-resistant when exposed to low temperatures.