At IZB auto supplier show starting today, October 6, in Wolfsburg, Germany, Borealis, a leading provider of chemical and innovative plastics solutions, is presenting some of its pioneering developments in high performance polypropylenes.
These innovative PP solutions meet the industry's request for lightweight and flexibility as well as aesthetics and unit cost savings.
With Borealis Xmod GB306SAF material, Air Intake Manifolds (AIMs) can be moulded for the first time in a high-performance glass reinforced Borealis PP compound. This saves costs and reduces vehicle weight as well as fuel consumption. The Xmod AIMs are used for the 1.4L and 1.6L Volkswagen engines in its Golf, Polo, Seat and Skoda models.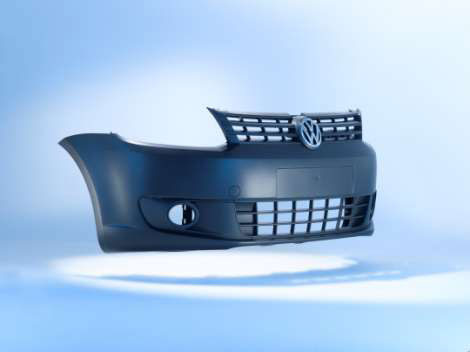 Daimler's Smart Fortwo is the first car with body panels entirely produced from Borealis' Daplen ED230HP elastomer modified PP (TPO). This innovation reduces the parts weight by 15% while meeting the stringent requirements related to weather resistant paint adhesion, part dimensional stability and production economics.
Borealis Daplen VB4411, a TPO containing 10% mineral filler, was chosen for the VW Touareg bumper fascias, where the customer called for a material with very low thermal expansion and a solution that would yield parts with "zero gap" dimensional tolerance.
Another mineral-filled grade, Daplen EH104AE meets the requirements for the VW Caddy bumper fascias. The grade works in a mould that has been originally designed for another material fulfilling the requirements for high flow and reduced cycle time.
Borealis' presence at IZB also highlights the company's ongoing investment in supply capabilities and partnerships to strengthen its on-the-ground support for the automotive market.
A new 50,000 tonne compounding plant was just recently inaugurated by Borealis' joint venture, Borouge and there are already plans to build a second compounding plant in China.