Weight reduction was a key driver for Viking, one of the world's leading producers of ice skates. The latest generation of Viking ice skates is now completely made in plastic – except for the metal blade.
Supported by DSM's technical expertise and its Design Centre, a representative from Ashland, a leading distributor for the plastics processing industry, selected 60% glass filled Akulon Ultraflow K-FG12 BLK, for the various parts of the new skates.
For this ice skate application Ashland's representative worked together with a main customer, GSF Kunststoffen, a leading company with broad experience in the design and production of filter elements for the most diverse of applications. Fred Schrijnders, Manager Operations for GSF Kunststoffen, says: - Akulon Ultraflow enabled us to meet the needs of our customer, Viking, in terms of weight reduction, high stiffness and good surface appearance." Akulon Ultraflow PA6 is an innovative material that offers a range of additional benefits and value added performance, compared to standard PA6 and PA66. With Akulon Ultraflow, producers are able to reduce injection molding cycles by approximately 20% with significantly lower processing temperatures. An additional benefit is that parts can be colored more easily during injection molding.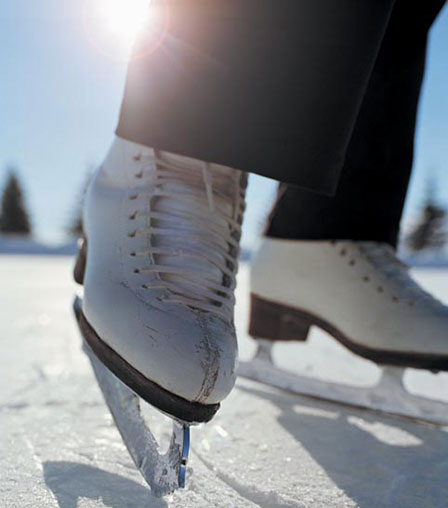 Akulon Ultraflow provides a much better surface appearance, even for 50-60% GF grades and is more cost effective than PPA, although it provides similar performance and surface appearance. Moreover, the materials superior flow properties, and the easier filling of complex parts, allows manufacturers greater design freedom and provides an opportunity for weight reduction, compared to traditional metal components.
In addition, systems costs can be reduced as a result of lower tool costs, longer tool production lifetimes and/or fewer assembly steps needed compared with various metals. For instance, there is less corrosion and no need for surface protection.
Importantly, the plastic material is environmentally friendly because it requires only 10% of the energy consumption used by aluminum. Lower weight means easier handling and lower shipment costs as well as lower fuel consumption and therefore reduced CO2 emissions during transportation.
This underlines DSM's commitment to products with lower environmental impact and this is fully in line with DSM's mission to 'create brighter lives for people today and generations to come'. This mission is supported by DSM's core value, which states that its activities should contribute to a more sustainable world.