International market leaders tend to look for shorter and more flexible supply chains. They select Bianor, injection moulder and contract manufacturer, for quality, reliability and service reasons.
Flexibility, efficiency and reliability are essential ingredients for success in today's manufacturing environment. An ever growing number of companies trust in short, reliable supply chains and plan to relocate their production facilities back to Europe. This is why Bianor, a leading plastic solutions provider and contract manufacturer of components and finished goods offers the management of fast and smooth (re-)location to its production site in the Polish city of Bialystok. From there, Bianor offers short leadtimes to deliver to destinations throughout Europe. This means more flexibility and de-risked supply chains to the advantage of their international customers.
With more than ten years of experience Bianor is the specialist in the development, production, finishing and assembly of moulded parts in accordance with European quality standards. Bianor's Dutch owners are proud of a visionary, well trained and highly engaged team of engineers and production specialists who established Bianor as a leading injection moulder and shooting star amongst European contract manufacturers.
The Bianor team is driven by the challenge to deliver true competitive advantages to their customers. Amongst them are renowned international market leaders in various fields of industry like electrical tools, household appliances, baby products and industrial packaging.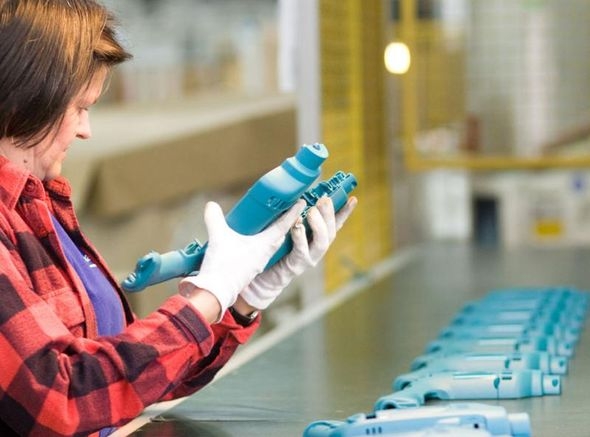 Today, Poland is one of the world's most competitive business locations. Good transport infrastructure, political and social stability, a large number of special economic zones and professional staff make this EU member an attractive location for manufacturing industry. "Many of our new customers are deciding to relocate their production back from the Far East to Europe. Although there are a number of economic advantages in doing this, the proximity of Poland to their markets often plays a key role. This is why more and more clients asked us to support them in reviewing their current production strategy and tools, and if needed refurbish and transfer them to Europe and integrate them in the Bianor production processes," says Hans de Haas, Chief Executive Officer of Bianor, who identified the trend at an early stage and has used it successfully for the development of his own business.
Bianor has recently actively supported Esselte, the premium European office supply brand for organisational solutions, in relocating part of its production to facilities in Poland. Bianor manufactures plastic components for products, which are marketed by Esselte in Germany and other EU markets. The challenge was to guarantee a smooth and seamless switchover to the new production facilities. To do this, Bianor's engineers first reviewed the existing tools. They gathered data and used these to simulate the performance of the tools to close the gaps with the European quality standards. Bianor refurbished the tools and, thanks to the simulations, guaranteed a smooth and rapid start-up of the production and furthermore a minimal disruption of the supply of products.
"Switching to Bianor was an important element of our company's restructuring strategy, which aims to achieve low risk supply chain and leaner production processes. The geographical proximity of the location makes it easier for us to communicate with Bianor and means that they can adapt to our needs more quickly," explains Tomasz Słyk, Value Stream Manager at Esselte. The professional and dedicated specialists of Bianor shortened and optimised
Esselte's supply chain with tailor-made logistics solutions. The company also consults closely with Esselte's Polish factory on a weekly basis, so it can efficiently and precisely control the quantities supplied to match customer demand. Within the framework of its vendor management inventory service, Bianor takes responsibility for reliable management of the stocks and the deliveries. This saves time and additional transport and logistics costs for the customer.
"There is a clear trend that customers require full-service solutions more than ever. In addition to manufacturing and assembly up to the stage of the finished product, a growing number of our customers are asking us to take charge of supporting their logistics. We hope that our comprehensive level of service will set a new benchmark for suppliers in the future," says Hans de Haas.