DuPont Surlyn has been adopted for the primary packaging of Bvlgari's recent exclusive skincare line 'Serum Précieux'.
Bvlgari chose the clear material for the bottle's outer-casing as a symbol of purity. Surlyn allows light to transmit to the content, yet is unbreakable and, despite the sharp edges of the bottle's design, is unsusceptible to chipping. Additional benefits included chemical resistance to avoid both stress-cracking and chemical deterioration of the part's surface, combined with a warm and pleasant touch.
The bottle was produced by SAF, a French cosmetic packaging company with many years of molding experience with Surlyn. "The absence of sink marks, an almost invisible parting line design, and the location of a tiny injection gate under the bottle's extremely thick base, were all accomplishments attributable to both the resin's performance and our knowledge of mold design and the processing requirements of Surlyn," comments Mr Bruno Riss, CEO of SAF . "The molded outer-casing is designed with undercuts to permit the snap-fit assembly of the PP inner-tube. Thanks to the high elongation at break of Surlyn, these thin-walled sections are extremely flexible, meaning that the moulded part may be extracted from the core plate using forced demolding, without the risk of the parts becoming damaged. All these key requirements, combined in the same part, would be very difficult to achieve with other transparent resins."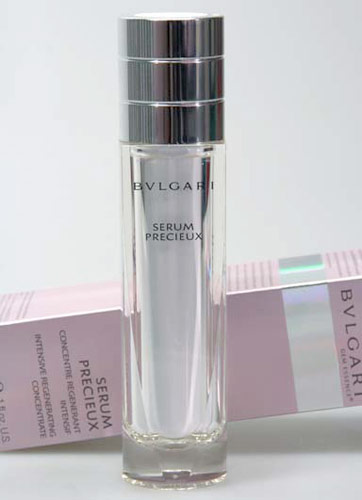 DuPont Cosmetic Solutions brings DuPont's "Miracles of Science" to the world of beauty and personal care by expanding the possibilities of its comprehensive range of materials and technologies, and by fostering partnerships focused on technology and consumer insight. Its primary aim is to develop new and differentiated cosmetic solutions that meet brand owners' and designers' needs for innovation while enhancing the consumer experience and bring more fun, emotion and well-being.
DuPont Packaging and Industrial Polymers is a world-class manufacturer of high-performance resins and films for a variety of packaging and industrial applications. Its best known ethylene copolymer products include Surlyn resins for packaging and industrial applications, Bynel coextrudable adhesives, Selar PA amorphous polyamide barrier resins, Nucrel acid copolymers, Elvax EVA copolymers, Elvaloy, Elvaloy AC , Entira and Fusabond modifiers.
DuPont is a science-based products and services company. Founded in 1802, DuPont puts science to work by creating sustainable solutions essential to a better, safer, healthier life for people everywhere. Operating in more than 70 countries, DuPont offers a wide range of innovative products and services for markets including agriculture and food, building and construction, communications, and transportation.