Automated, more flexible technologies for textile machines, too
Stäubli likewise maintains a committed approach to development in its most long-standing area of expertise – textile machines. The company's current solutions are playing a major role in automating weaving preparation and facilitating more efficient processes for changing warp and articles with minimal human involvement. The aim is to raise flexibility and productivity in weaving to enable rapid response to current market needs.
This is not limited to solutions for the manufacture of carpets or other traditional woven products for which Stäubli designs, produces and markets its Schönherr range of carpet-weaving systems. "Nowadays, our technologies enable the production of woven products made from a diverse array of different materials," says Fritz Legler, Head of Sales and Marketing Textiles, Stäubli Bayreuth GmbH. "In particular, the combination of several yarns in one fabric, the production of multi-layer textiles or innovative three-dimensional fabrics are opening up whole new avenues for creative compositions and new sales markets." Technical textiles are used in areas such as aircraft fuselages, ceiling cladding in trains and virtually all vehicle interiors. "We are especially proud that our machines are used for the production of highly demanding airbags," says Legler. Stäubli Textile's high-speed LXL Jacquard machine enables the manufacture of complex vehicle airbags from a single piece of flat fabric. These airbags offer enormous design flexibility, reduce the number of production steps and thus decrease production time.
Stäubli is a mechatronics solutions provider with three dedicated activities: Connectors, Robotics and Textile. With a global workforce of over 4,500, the company generates annual turnover surpassing 1.1 billion Swiss francs. Originally founded in 1892 as a small workshop in Horgen/Zurich, today Stäubli is an international group headquartered in Pfäffikon, Switzerland. Worldwide, Stäubli operates twelve industrial production sites and 29 subsidiaries, expanded with a network of agents in 50 countries, delivering innovative solutions to all industrial sectors.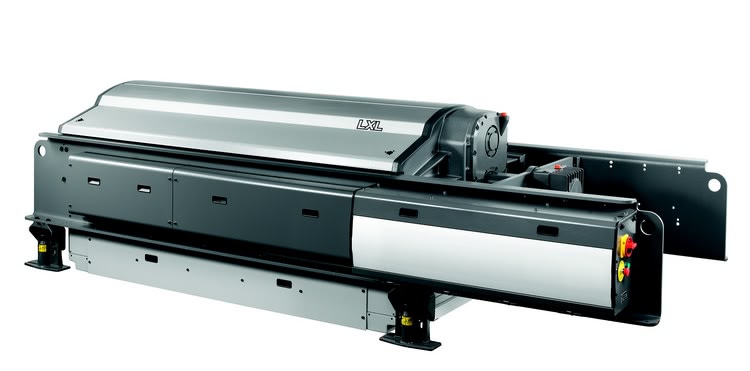 Electronic jacquard machine LXL

Source: Stäubli