SABIC Innovative Plastics Launches New High-End Lexan SD Films for Long-Lasting, Compromise-Resistant Electronic ID Cards.
Identity theft, border security, and other threats are expanding the use of electronic identity cards that can resist compromise, last for up to 10 years, and incorporate a variety of sophisticated graphic technologies, such as laser marking. To meet these requirements, SABIC Innovative Plastics has developed three new high-performance polycarbonate (PC) film grades for manufacturing electronic ID cards and security documents. These new products are part of the Lexan SD film family and include a laser-markable grade; a bright white, opaque material; and a clear grade for the cover or intermediate layers of the ID card. SABIC Innovative Plastics launch of these three new products highlights its investment in new high-end film technologies that provide converters with new innovative solutions to meet today`s growing information security needs.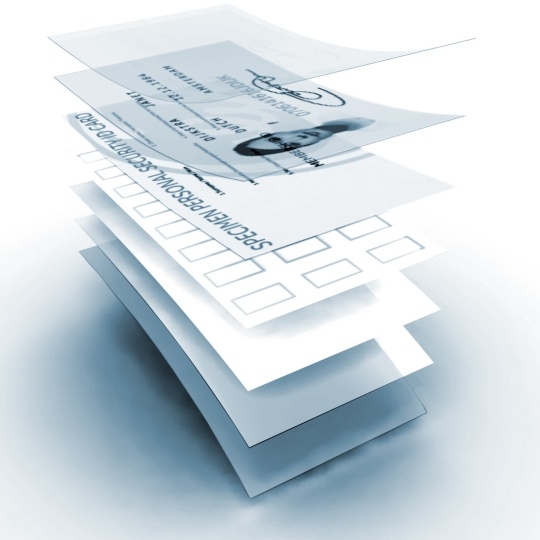 - The electronic security industry has been long seeking a polycarbonate plastic film that offers optimal performance, aesthetic, and processing benefits - said Josh Ayer, global product manager, Film, SABIC Innovative Plastics. - There`s been a largely unmet market need for such a material until now. Today, SABIC Innovative Plastics` new Lexan SD films can give electronic security card manufacturers all of these benefits and enable them to achieve tight gauge tolerances to simplify the manufacturing of cards within mandated thickness parameters and also produce exceptionally durable products without the need for adhesives.
SABIC Innovative Plastics` new Lexan film solution - used for electronic security documents such as drivers` licenses, e-passport data pages, border crossing cards, residency permits, green cards, smart card inlays, tachometer cards, healthcare cards, vehicle registration tags, and identity cards for government employees, military, police, and others - surpasses conventional materials in several ways. The Lexan films use heat and pressure to join all layers into a card that cannot be pulled apart, as compared to hybrid cards that require adhesives, increasing the likelihood that the card will be disassembled.