Rhodia is announcing a new halogen-free range of flame retarded Technyl polyamides, dedicated to highly-demanding photovoltaic (PV) component applications.
Photovoltaic components have to perform consistently at the highest level over a wide range of temperatures and weather conditions. These products also have to fulfill extremely difficult worldwide safety standards. Rhodia's new Technyl flame-retarded (FR) range offers a solution that fully meets the technical, processing, regulatory and cost-performance requirements necessary for PV component manufacture.
"Technyl flame-retarded polyamides provide all the necessary requirements to move the photovoltaic industry to the next level, enabling companies to produce PV components on a new industrial scale," explains Robert Monti, Fire Resistance Global Business Director at Rhodia . "We are now beginning to see exponential growth in the market. We consider Rhodia's halogen-free FR solutions to provide the key differentiation for photovoltaic components" he adds.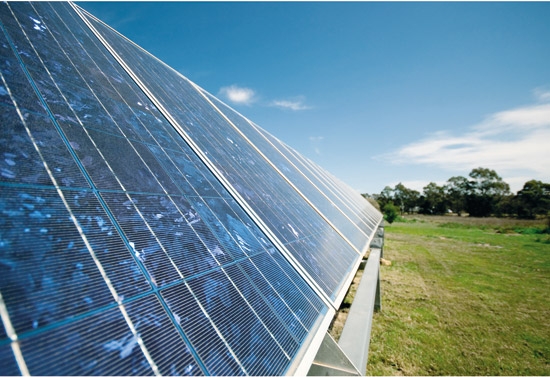 Technyl FR grades meet UL5VA, UL94 V-0 requirements and also conform to the highly demanding ULF1 weatherability certifications. Technyl A 60G1 V25, designed specifically for junction boxes, has been rated as 5VA and ULF1 at the Underwriters Laboratories. This halogen free product also has UL94 V-0 rating and best in class RTI, electrical and mechanical ageing performance. Technyl A 50H1 has similar flammability properties whilst also exhibiting excellent processing behaviour, proving the ideal solution for thin walled PV connector applications.
"In addition to these highly demanding certifications, our halogen-free Technyl FR grades provide the essential safety and environmental care requirements obligatory to major players in the field of renewable energy" comments Dr. James Mitchell, Business Development Manager at Rhodia.
Using the power of the sun to create clean electricity is rapidly becoming a viable commercial reality with the continuing improvements in photovoltaic technology. The new photovoltaic Technyl FR range contributes to the preservation of non-renewable resources, once again demonstrating Rhodia's commitment to sustainable innovation.