Borealis and Borouge demonstrate how innovative polyolefins solutions reduce weight and CO2 emissions.
Reducing vehicle weight with global innovations Borealis and Borouge polypropylene (PP) materials facilitate the production of lightweight high performance automotive parts that meet the same rigorous demands as compact material and heavier parts, delivering cost-efficiency, weight reduction and improved environmental performance.
At the 2011 Société Française des Ingénieurs des Plastiques' (SFIP) Congress on June 8-9, Borealis and Borouge, leading providers of innovative, value creating plastics solutions, will present their latest innovations for the automotive industry aimed at reducing vehicle weight.
Designed to aid Tier One suppliers and original equipment manufacturers (OEMs) meet the market's current trends and challenges, Borealis and Borouge industry solutions can lower overall production costs through improved handling, reduced overall energy consumption and the elimination of manufacturing steps.
During the event, Emmanuel Boissard, Senior Application Development Engineer from Borealis, will present a paper entitled "Allégement dans l'Automobile: Nouveaux concepts matière." The paper will highlight Borealis and Borouge's latest Innovative Solutions in Services (simulation), Products (PP specialties high flow) and Segments (under the bonnet, exterior, interior).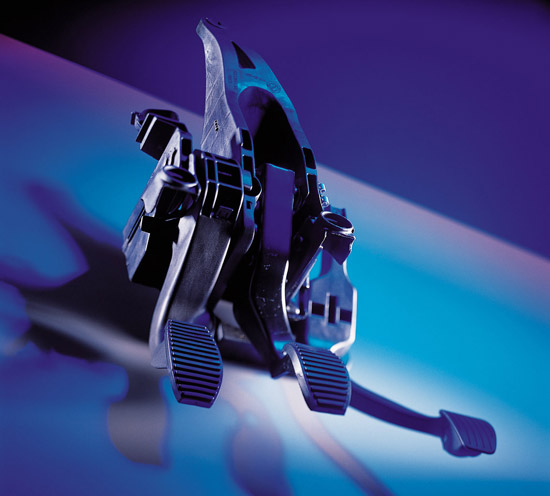 Borealis and Borouge's PP materials help to further advance cost-efficiency, weight reduction and environmental performance – the current automotive industry's challenges. Key amongst them is the development of lightweight parts that can meet – or even outperform – parts made in metal and/or other engineered materials.
Global innovations in three key application areas
Key examples for under the bonnet:
VW became the first automotive OEM to switch from glass reinforced polyamides to Borealis' high-performance PP for air intake manifolds (AIMs) thereby reducing weight up to 15% for VW models Golf, Polo, SEAT and Skoda cars with VW 1.4/63kW and VW 1.6/ 77kW MPI-based engines.
Borealis' innovative PP was selected for applications including pedal carrier systems for FIAT (several models) and OPEL (Corsa, Insignia) providing OEMs with a minimum of a 15% weight savings versus previous solutions as well as design freedom and very good processability.
Thanks to the latest generation of PP glass fibre from Borealis, front end modules (FEM) are also applications where Borealis PP specialties will be used in new platforms set to be commercialized in 2012. A weight savings of 15% will be achieved compared to the previous solution.
Key examples in exterior:
DAIMLER selected Borealis' innovative PP and PP high flow for body panels in their Smart Fortwo model (PC/PBT replacement) achieving a 15% weight savings.
Another success story in body panels is the IVECO Stralis where SMC has been replaced with Borealis' high performance PP, a 30% longglass fibre reinforced PP compound.
Key benefits for IVECO include low gap tolerance, lower cycle time and lower scrap rate, low VOC and emissions and a 35% weight reduction
Key example in interior:
In partnership with BMW and thanks to Borealis' innovative PP and process technology, the 7 and 5 Series Instrument Panel business case has been implemented to save 23% versus existing solutions, fulfilling the crash needs and dimensional requirements specified.
A customised all PP rear seat carrier was also developed for the new BMW 7 and 5 Series, delivering a significant weight reduction of 35% for the total system and improved recyclability by using an all PP solution.
Harald Hammer, Borealis' Vice President for Mobility, says, "Borealis and Borouge are innovating for and investing in the global automotive industry. We are committed to reducing vehicle weight with our lightweight innovations, expanding global supply capabilities for the automotive industry and strengthening our on ground support with strong local reinforcement."