Plastics additives producer Milliken will be at Interpack to demonstrate how its market-leading Millad clarifying agents and Hyperform HPN nucleating agents can make major contributions to converters' process economics while ensuring improved product performance.
Thanks to ground-breaking developments in recent months, these additives are increasingly popular in a wide range of technologies used to process various types of polypropylene and polyethylene. Milliken's stand will highlight their advantages in several specific areas: thin-wall injection moulding, production of caps and closures, blow moulding of bottles and containers, thermoforming, and film extrusion.
Millad NX8000 next-generation clarifying agent is the ideal match for latest grades of polypropylene with improved flow characteristics that enable processors to reduce cycle times and/or processing temperatures. Until now, there has been a limit to how much they could drop the temperature when making high-clarity containers, because of the limited solubility of traditional clarifying agents "The much-improved solubility of Millad NX 8000 allows for temperatures to be dropped to significant
much lower limits. Numerous tests have shown that processors can cut cycle times by around 15% and cut their bills for process-related energy by as much as 20%, depending on the application.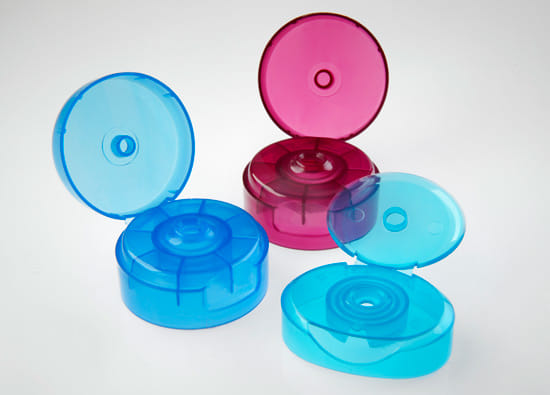 Hyperform HPN-20E nucleating agent is ideal for use in non-transparent PP grades for thin-walled containers, especially block copolymers. It disperses much more easily in the polymer than competing additives, and provides a superior balance of stiffness and impact resistance. Whereas alternative additives improve stiffness at the cost of toughness, testing indicates that Hyperform HPN-20E has no negative effect on impact resistance, and can in fact yield improved values. In addition, it causes highly isotropic shrinkage, and so minimizes warpage.
Millad and Hyperform additives offer advantages for producers of caps and closures, whether they are used for injection or extrusion-compression moulding. Millad NX8000 helps produce clear PP parts with such good optical properties that processors can switch from higher-priced "glass clear" plastics while maintaining product quality. When packaging containers for quite aggressive liquids, PP also has the advantage of superior chemical resistance. When combined with Milliken's ClearTint® colorants, Millad NX8000 makes possible the production of caps and closures with bright colours that are still highly transparent.
Milliken offers two grades of Hyperform HPN for PP grades intended for caps and closures. As well as Hyperform HPN-20E, it also offers Hyperform HPN-68L for applications where "pigment levelling" is important. This means that part shrinkage is the same whatever the colour of the compound - the additive raises the crystallisation temperature of the polymer to a level that overrides any nucleating effect created by the pigment. Processors can therefore use the same mould and exactly the same processing conditions for production of caps and closures across the colour spectrum.
Milliken's Millad clarifying agents provide benefits in all types of blow moulding processes – the most commonly used extrusion-blow and also injection-blow and injection-stretch-blow moulding.