Growth opportunities for blow moulders, especially those in PET, are in no short supply. Researchers suggest that the latent potential for PET barrier bottles in beer, wine, and milk is equivalent to the current size of the carbonated soft drinks (CSD) market for PET bottles in Europe, which was just under 1 million tonnes in 2010.
Glass is reaching its limits in terms of light-weighting, and there is growing doubt among the brand owners about its ability to evolve with market needs. The growing emphasis on the carbon footprint of packaging supply and end of life management will prove a compelling competitive advantage for plastic packaging. In particular, PET will present an increasingly persuasive case in terms of sustainability, technical performance, and aesthetics. The future growth of the blow moulded bottles business in Europe will increasingly be driven by the growth in PET packaging in new markets.
The potential in beer and alcoholic drinks is highlighted by the low penetration achieved to date with plastic bottles, estimated to account for just 7% of the packaging for these products in Europe. While PET bottlers have long coveted these markets, without ever achieving that step-change breakthrough, there is now a growing interest in and acceptance of PET for beer and other alcoholic drinks driven by three things: the improved economics of bottle production compared to glass, PET's favourable LCA, and the growing emphasis on pack weight reduction. One litre-plus PET bottles are already widely used for beer packaging in Eastern Europe and here their market penetration is close to 45%.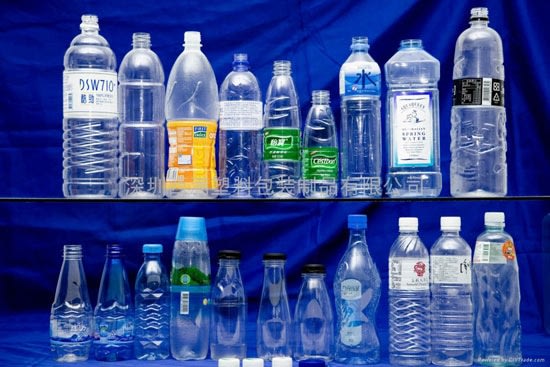 PET bottles work in Eastern Europe because they do not require the same shelf life as in Western Europe. Beer packaged in PET is generally consumed within 5 weeks. However, the monolayer bottles used incorporate an O2 scavenger to support a 4-month-plus shelf life to minimise the risk of spoilage.
In Western Europe, PET beer bottles are predominantly used for sizes of 500mL and below. These can be found in Germany, Switzerland, France, Spain, Italy, and Scandinavia. The drivers behind the introduction of beer in PET bottles in Western Europe have been legislation, the environmental lobby, and the wholesale movement to PET bottles for one-way packaging in Germany. The Western European brewing industry favours integrated blow moulding and filling of one-way PET bottles as the most effective production strategy. However, this is still more expensive than one-way glass bottles, which continues to suppress penetration levels. Over the long term, demand is expected to be buoyed by the improving economics of PET, through raw materials cost reduction and production efficiency and scale, making pricing comparable to glass bottles; and by the favourable LCA of one-way PET versus glass and the growing emphasis on and commercial benefits of pack weight reduction.
Even so it is likely to take PET some time yet to knock glass off its perch. It is forecasted the demand for PET bottles in this market to advance at around a rate of 10% annually in these applications over the next 3-4 years.