Hi-Cone, the international leader in packaging for beverage, food and consumer goods, will launch a brand new storage-and-carry system for large PET bottle multipacks at next week's Consumer Goods Forum in Barcelona.
The highly cost-effective packaging uses between 20 to 50% less material than standard printed shrink wrap, yet is sturdy, secure and easy to carry. It is suitable for six-packs of 1.5 or 2 litre PET bottles of water or other soft drinks.
Hi-Cone will unveil the packaging at its 'Win More With Less' stand at the prestigious international summit, which attracts leading executives from more than 650 consumer goods companies from 70 countries. Major retailers, manufacturers and service providers will be among those joining the network event from June 15-17. Hi-Cone was selected for a stand after the Forum organisers judged it to be highly innovative within the packaging industry.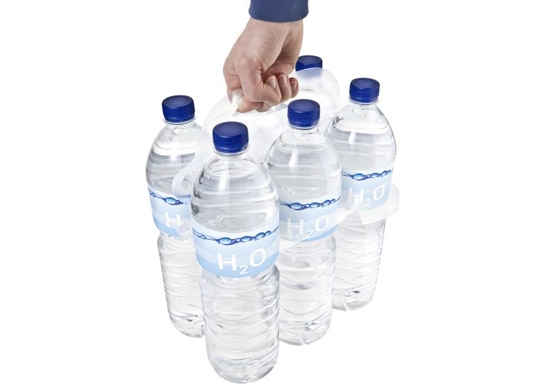 Ton Hoppenbrouwers, Business Development Director forH i-Cone said: "We are truly delighted to be chosen as innovative and to be recognised in such a big market. What is especially important is that we have a unique audience at the Consumer Goods Forum."
The new packaging is convenient for consumers because it has a fully integrated carry handle which is safe and easy to carry. Once opened, the system continues to hold the remaining bottles in place.
It also has multiple benefits for brands because it creates a billboard effect across the multipack for key messages, graphics and promotions, it can be used on display pallets and the positioning of all barcodes is easily controlled.
The major reduction in materials used creates significant cost savings and dramatically enhances sustainability across the whole supply chain.