Tetra Pak, one of the world`s leading suppliers of food and beverage processing and packaging solutions introduces a new easy-to-open cap for the Tetra Top package. The Tetra Top 38 mm package is a one-step opening with tamper evidence built into the cap.
Tetra Top O38 has a 38 mm opening with the tamper evidence built into the cap. - Tetra Top O38 is a natural evolution in the Tetra Top Carton Bottle range. Feedback from our markets shows that some groups of consumers appreciate our tamper evidence below the cap whilst others would prefer a one step opening. With our latest innovation we can serve consumers with both options - says Anders Gustafsson, Marketing & Product Management at Tetra Pak.
The new cap has a 38 mm opening, keeps its contents safe, is easy to reseal and is ideal for chilled dairy and juice products.
- The Tetra Top O38 package is easy to open, has excellent pouring and drinking qualities and is suitable for on-the-go and home consumption - adds Anders Gustafsson.
Independent market research undertaken in Switzerland shows that consumers prefer the opening, closure and tightness of the Tetra Top 038 mm package when compared to plastic bottles.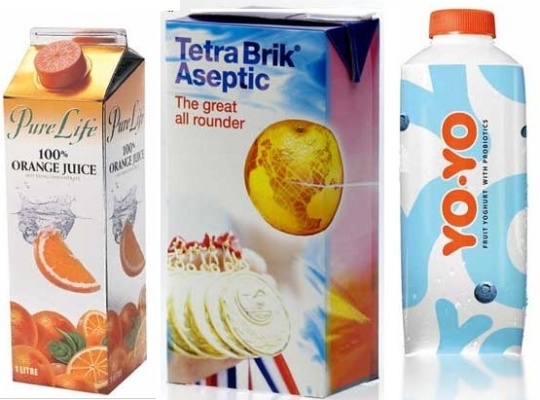 Tetra Top packages with the new cap are produced on the TT/3 XH IC dual-line filling machine with an Integrated Capping (IC) unit, which reduces the floor space required by up to 20 percent.
The TT/3 XH IC filling machine - now with a new, integrated applicator cap - opens up enormous production flexibility, since it features two separate packaging lines and doubled product tanks. This allows simultaneous filling of two different products. It can also simultaneously produce two different volume sizes, openings and bottom formats for packing. In addition, it can fill products with particles, viscous products like yogurt with fruit solids, and fruit juice concentrates.
The Tetra Top O38 package also has an attractive environmental profile as it eliminates the need for a membrane underneath the cap and is mainly made from paper board - a renewable resource (63 percent paperboard and 36 percent plastics).
Tetra Top packages with these one-step openings are efficient to transport due to a more rigid plastic in the top, which improves the stackability of the packages. This also eliminates the need for a full wrap around box, reducing secondary packaging costs.
Tetra Top O38 package is currently completing final market testing in Sweden, Germany and Switzerland and is scheduled for worldwide availability during the second half of 2008.
The novelty is initially launched on seven different packages: Base (70x70): 500, 750, 1000 ml and Midi (57x57) 200, 250, 330, 500 ml.
The Tetra Top package was launched in 1989. It is a roll-fed packaging solution with a carton material sleeve crowned with an injection moulded polyethylene top, which is sealed to the package in a single process. It is a re-closable, square package with rounded corners and the opening device makes it easy to open, pour from and re-close.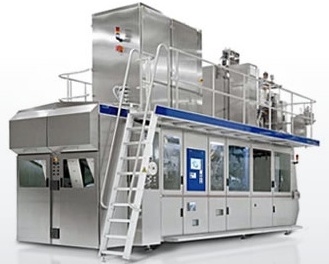 The combination of a carton sleeve and a plastic top offers a mixture of proven material and features from both carton packages and plastic packages. The packages have a low impact on the environment and are designed to use the minimum amount of raw materials and maximise the use of paperboard - a natural and renewable resource.
Producers can create a range of different Tetra Top packages by combining bottom formats, volumes, tops, carton materials, print qualities and cap colours. This gives a broad scope for differentiation and makes Tetra Top ideal for both on-the-go and home consumption products like branded juice, white milk, flavoured milk, drinking yoghurt, spoonable desserts and probiotics drinks.