Innovia Films has launched a new grade of NatureFlex at Emballage 2010 in Paris.
The new film, NatureFlex N913, comprises NatureFlex together with a proprietary sealant layer and it is the first of a brand new family of NatureFlex products which will further increase the technical capabilities of the cellulose-based packaging film.
"The recent launch was very successful at Emballage 2010 and we received over 200 enquiries on NatureFlex. The complete new range of NatureFlex products will be launched early next year at Interpack 2011,"
The advantages of NatureFlex N913 include an excellent barrier to moisture and a good barrier to gases and aromas, in addition to enhanced sealability and seal integrity.
Derived from renewable resources, NatureFlex films are certified to meet the European EN 13432 and American ASTM D6400 composting norms.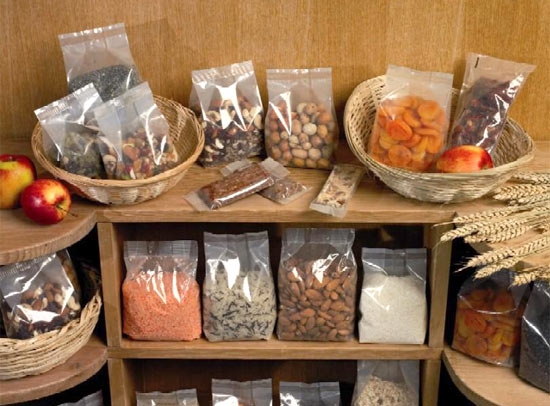 "NatureFlex N913 film is ideal for a vast array of products that require exceptional packaging performance in both 'moist' and 'dry' areas including meat, cheese, cereals, confectionary, fresh produce, snacks, household products, and personal care items. There is a perception in the marketplace that biofilms cannot perform as well as conventional packaging films, but with both the barrier and sealing properties of NatureFlex N913, this is no longer the case." stated Paul Barker, Innovia Films' Product Manager, NatureFlex and Cellophane.
Innovia Films Ltd, is a major producer of Biaxially Oriented Polypropylene (BOPP) and Cellulose (Cellophane) films with production sites in the UK, USA, Belgium and Australia. It holds a leading global position in the markets for labels and security films, coated packaging, overwrap and biodegradable and compostable films. The latter, under the brand-name NatureFlex, made Innovia the first film company globally to carry a product range that offsets the residual carbon-balance.
Worldwide Innovia Films employs some 1,350 people, with a focus on high quality speciality products, strong customer relationships, R&D, and unsurpassed service.