Mold Components
TIRAD High Precision Large Mold Bases
TIRAD product lines will feature Large Mold Bases with plate lengths up to 1.5 X 2.3 m, increasing Milacron's capacity to handle larger, more diverse product molds. The mold bases are manufactured on the fastest, most powerful machines within their class, and uses machining centers that process data faster and more accurately. The premier equipment used to make Large Mold Bases significantly reduces manual polishing and additional rework due to increased consistency in high quality finishes.
TIRAD offers high precision climate room production capabilities of plates for plastics injection molds, especially for multi-cavity systems requiring accuracy +/- 0.005 mm / 1000 mm. TIRAD offers high precision mold bases for medical, pharmaceutical, food and beverage packaging and PET preform solutions.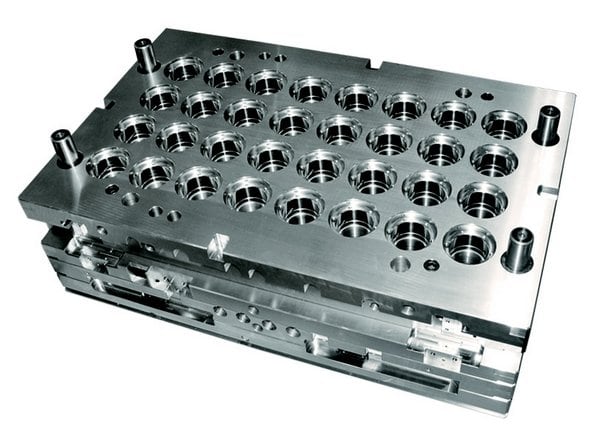 DME European Distribution Center Relocation
DME recently moved their European Distribution Center to the Czech Republic allowing for fast deliveries to Central Europe. With a stock of over 20,000 SKU's Milacron's DME brand continues to have the widest product offering in the Industry. Including smart Pre-Engineered - Mold cost reduction parts, Mold components for different standards, Molding supplies, and a large range of Polishing equipment and accessories. The new, state of the art distribution Center is at the same location as Milacron's TIRAD facility. At Fakuma DME is presenting the new 2016 catalogue.