The family-owned Swiss company specialises in the manufacture of additives and lubricants, including high-tech longlife lubricants for the commercial, industrial and automotive sectors. Looking for a solid supply and reliable product portfolio of a high technical standard, Panolin approached Bericap and was quickly won over by two closure variants fitting their particular needs: the SVT 38/23 PV for its 1 l container and the SVB 50/29 PA for the 4 l and 20 l containers. The SVT38/23 PV screw closure fits a 38 mm plastic container neck and comes with a tamper evidence band which breaks after first opening. It is equipped with an insert and a telescopic tube (134 mm) which allows precise pouring over a certain distance without spilling oil into the environment.
Panolin presented the newly equipped package at the Zurich motorcycle show and the Geneva motor show and experienced an extremely positive response. Panolin's entire 1 l product range will now be equipped with the innovative SVT 38/23 PV spout system from June 1, 2015 onwards.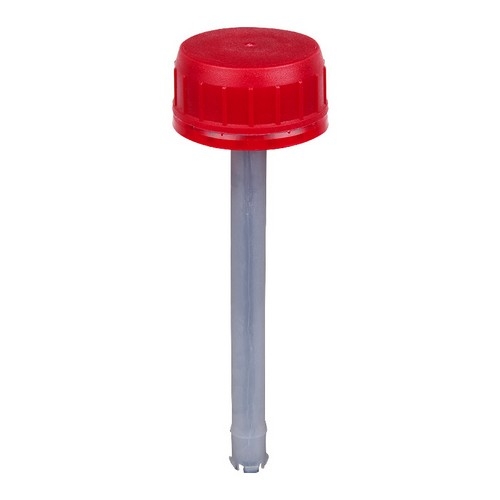 The SVB 50/29 PA 3-piece screw closure system suits a 50 mm plastic container neck. Featuring ratchets, the closure cannot be unscrewed without destroying it and therefore supports anti-counterfeiting measures. The integrated pull-up spout, which is the sealing element of the closure, is enhanced with a marguerite-type flow control and is furnished with a screw cap. The pull-up spout can be pulled out by breaking its bridges and getting a handle, allowing targeted pouring over a certain distance after opening the tear-off membrane (2nd tamper evidence function). In March 2015 the new 4 l can, equipped with the SVB 50/29 PA closure, was introduced in the motorcycle oil range.