Kiefel has notched up two major successes in the automotive sector in recent months: the production operations of the renowned prestige German car manufacturers BMW and Mercedes both rely on machines supplied by our highlyreputable, Bavaria (Germany)-based company. One specific challenge arising from these major orders was the fact that the vehicles concerned are produced in various parts of the world. The machines must therefore be adaptable to the different requirements of the production countries involved. "Our
advanced know-how and worldwide service network ensure that we are well-equipped to deal with as a challenge," says company CEO Thomas J. Halletz.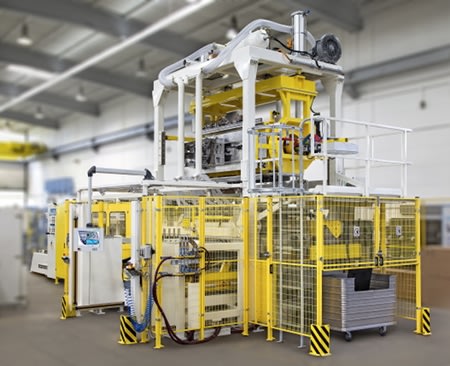 In the case of BMW, Kiefel has developed no fewer than seven laminating machines, which are used to make the door interior trim of the new 3 Series produced in Germany, South Africa and China. Each of these machines takes just 80 seconds to produce a complete set of door interior trim components for a car. BMW's worldwide operation manufactures two-and-a-half thousand 3
Series cars every day.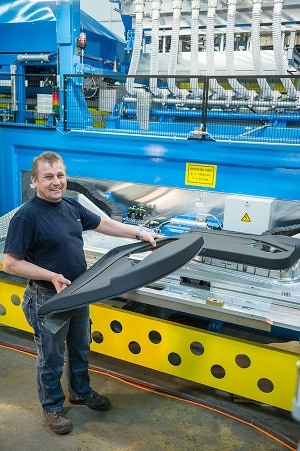 "After BMW, Mercedes, in cooperation with its TIER 1 supplier JCI, is the second large car producer in the last few months to have started using our machines for the producing of interior trim components," recounts a highly-satisfied Mr Halletz, with respect to this several million Euro order. The car manufacturer ordered a total of six laminating units, which it uses to produce the door interior trims of the new C-Class. All of these machines have been equipped with an in-mould-graining tool developed by Kiefel. This high-tech solution fulfils even the most-demanding of quality requirements, as it provides a particularly smoothly-grained surface. Mercedes will soon be producing 2,200 vehicles of the new Mercedes-Benz C-Class every day in its factories in Germany, South Africa, China and the United States. The new CClass will be available from 2014.