Can the different elements be combined with one another?
In general, even several elements should be combined with one another to make products more counterfeit-proof. Then, if one integrated security feature is copied, there are still, say, two more elements that continue to provide active brand protection.
Of course it is also possible to combine technologies. For example, Jura combines its concealed security feature with print coatings specially developed for this purpose by Weilburger Graphics. This combination is already well established on the market under the name TWIN-ICI.
Who controls whether the product is genuine?
There are a number of ways to verify whether a product is authentic or not. In our experience, the general decision about verification of authenticity lies with the brand owner. Depending on the decision, either the brand owner verifies the authenticity of the good or, which is also conceivable, customs and the wholesaler trade also become involved in this verification process. A few security technologies can also be reliably verified by consumers or end users.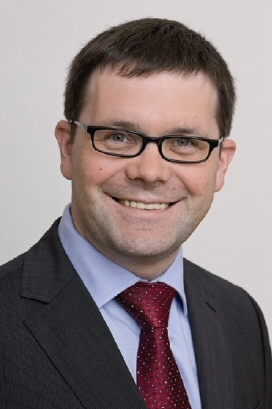 How do you ensure that your security features are not copied?
In general, there is no such thing as 100% counterfeit-proof – not even for banknotes. For this reason it is important to sit down with the customer and work out an anti-fraud strategy together. This overall concept must integrate security features as well as e.g. marketing aspects, legal regulations, quality and access controls, etc. If you cannot get the basics to work, you will not get brand protection to work, either.
How do you see the brands market developing in the next few years?
In our opinion, the importance of brands will continue to increase in the next few years. Because consumers define themselves through brands, it is very important that products and brands are protected against counterfeiting. In particular, guidelines should be drawn up to provide appropriate security for consumers or to protect them.
The goal in the field of brand protection will be to make it as easy as possible to distinguish between an original product and a copy. Accordingly, the suppliers must develop new, creative security features and technologies and ensure that they gain market acceptance.