Plastech publishes an interview with Thomas Scholler, CEO of Jura JSP company. The Jura Group has locations in Budapest and Vienna and specializes in packaging industry. The company also offers the years of experience it has gained in high-security printing and in the design.
You offer a complete package around brand protection. What does this package contain?
Thomas Scholler
: - This entire package includes design elements, some visible and some invisible to the naked eye, that are integrated into the existing printing process. Furthermore, we offer analyses of existing forgeries and comprehensive advice about and help to develop anti-counterfeiting strategies.
In your view, why is it so important to protect brands and products?
A brand distinguishes one product from a similar product of another provider. A brand's advantage is that consumers can reliably expect to get a constant quality or quantity of that product. To ensure that consumers can also depend on this constant quality it is necessary to protect products and brands against forgery.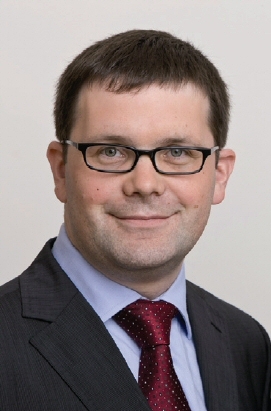 How can products and brands be protected?
A wide range of security technologies to protect products and brands is available on the market. In general, the available security features fall into one of two groups: visible and invisible technologies. This ranges from microtexts, through various special screen structures and holograms, to concealed information, UV-active print coatings, and nanoparticles.
Depending on the desired security technology, you may not need to change the existing production process, on the other hand additional production stages are necessary. In our opinion, it is important not to lose sight of the cost-benefit ratio.
What is packaging's contribution to brand protection?
Packaging plays a very important role in brand protection. By combining several security features or technologies, you can make packaging virtually counterfeit-proof. Another possibility is to include a security feature in the product itself.
There is a growing trend to include security features in packaging. What specific elements are already available on the market? What are their special features and how or for which products are they used?
As mentioned earlier, the choice of protective elements has never been greater. It ranges from the affordable printable elements to medium - priced and expensive solutions that include dyes or coatings. Every individual element has its advantages and its disadvantages.
These technologies have a wide range of applications. In general, you can say that mediumpriced, expensive and lifestyle products are protected. There are already signs that brand protection is spreading to the cosmetics, pharmaceutical, tobacco, and automobile industries.