Volvic has launched its Greener Bottle made from 20 percent sugarcane waste. The beverage maker says it is the first UK company to introduce a 100 percent recyclable PET plastic bottle using this renewable plant material.
The new plant-based plastic, called BioPET, is created by combining PET with fermented and dehydrated sugarcane waste, a natural and renewable waste product from the production of sugar.
"The Greener Bottle is a real breakthrough for us and a genuinely cutting edge innovation," says Stéphane Cousté, director, nature committee, Evian Volvic Worldwide. "What we're announcing today is just the first step to integrating renewable materials into our bottles and is a key milestone in our journey to reduce the global carbon footprint of the Volvic brand by 40 percent from 2008 to 2012."
The new Volvic 50cl Greener Bottle, available in December, will contain 20 percent plant material, reducing the amount of non-renewable material needed to create the bottle, says Volvic.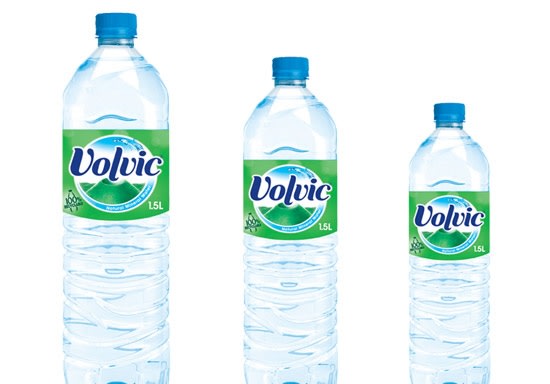 In addition, the new bottle offers a 38 percent lower packaging carbon footprint and a 16 percent lower total lifecycle footprint than the previous 50cl Volvic bottle. This reduction is achieved by incorporating 25 percent recycled plastic from previously used bottles and using the new plant-based plastic.
The weight of the bottle also has been reduced from 17g to 15g, which will cut the carbon footprint of the current Volvic bottle in half.
Volvic has cut the amount of plastic in its bottles by 30 percent over the past 15 years.
Other beverage companies also are making the move to bioplastic packaging. In November 2009, Coca-Cola started the global rollout of its PlantBottle and by the end of 2010 it expects to have sold more than 2 billion units. The PlantBottle is made from a process that turns sugarcane and molasses into a component for PET plastic.
Green Planet Bottling and Keystone Water Company also offer bioplastic water bottles that are made 100 percent from plants, and are reusable, recyclable and compostable in 80 days.
Sugarcane-based packaging is also starting to move into the beauty products market. As an example, Procter & Gamble Company (P&G) recently announced plans to pilot the use of renewable sugarcane-derived plastic on selected packaging for its Pantene Pro-V, COVERGIRL and Max Factor brands, starting in 2011.