Engel plus: a new service portal for even greater customer benefit
Training and service are integral features of the Engel system philosophy. Under the Engel plus brand name, Engel offers not only fast hotline and on-site support worldwide, but also a wide range of optimisation tools that ensure greater efficiency and process stability, increase machine and production cell availability, and help optimise processes. Engel plus is being presented at the NPE in several expert corners, featuring Engel e-flomo, the Engel oil maintenance system, and the new customer portal, among other things.
Mould temperature control has a significant influence on the productivity of the manufacturing process and on the quality of the moulded parts, but despite this, it is usually not given enough attention. Engel prompted a change in thinking when it developed Engel flomo in 2010. The compact temperature control water manifold with electronic flow monitoring, which can be adjusted manually and integrated into a machine, increased process reliability and simplified process optimisation - in more than a thousand new machines to date. Engel is now completing the step from process monitoring to process control. The newly developed Engel e-flomo features electrical control valves, which allow the flow rates to be adjusted and controlled in a fully-automated process. "Engel e-flomo keeps the temperature in the mould constant throughout the production period, even when water pressure varies," says Mark Sankovitch. "This results in greater efficiency, process reliability and consistently high product quality."
The Engel oil maintenance system ensures lower costs for upkeep and increased machine availability. Impurities cause 80% of all hydraulic system failures. The Engel oil maintenance system tackles this problem at its roots. A cellulose cartridge with a 3 μm fine filter removes solid particles, condensed water, and oil degradation products in one single step. The result is up to 55% less downtime and a reduction in maintenance costs of 60%.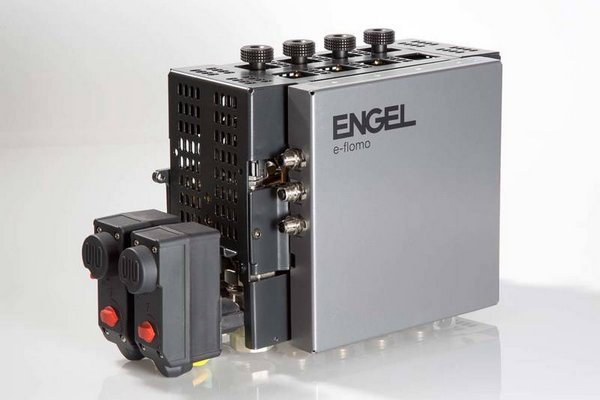 A special highlight is the new customer portal that Engel will be presenting for the first time worldwide, at NPE2015. Now customers can make service requests and order spare parts even more easily and quickly than before. Another positive aspect is the high level of transparency. The customer can for example track the status of a service request, which makes it possible to plan more reliably. The new customer app opens the doors to the world of Engel, as well as one's own manufacturing facility, anywhere and anytime. A concise overview of the current status as well as the availability of all machines can be displayed in the app. "Our innovative strength at Engel is demonstrated not only in products and technologies," says Mark Sankovitch. "It is also our goal to continuously increase the benefit customers have from our service."