Bond-Laminates becomes part of LANXESS
In September 2012, the specialty chemicals group LANXESS, based in Cologne, acquired Bond-Laminates GmbH, which was integrated within the LANXESS High Performance Materials (HPM) business unit, led by Michael Zobel. "Two partners, each with their own success story, are now joining forces," Zobel said at the time of the takeover. "Our vision is differentiation through growth and technology – and that unites us." The head of the LANXESS business unit affirms to this day: "With Tepex products, we are a technology and market leader in thermoplastic high-performance fiber composites. And we haven't come close to exhausting our potential."
LANXESS had already collaborated with Bond-Laminates on several successful projects for the automotive industry since 2006. The acquisition expanded the internationally active company's innovative product portfolio of materials for lightweight automotive design. Christian Obermann has led the wholly owned LANXESS subsidiary since 2017.
Composite materials with great potential for lightweight construction
In contrast to metal processing, thermoplastic composite materials allow a significantly higher potential of functional integration to be realized, leading to lower production costs and greater freedom of design. In addition, hybrid technology enables lightweight construction in both material and design, reducing weight by as much as 50 percent. What's more, this makes it possible to cut fuel consumption and vehicle emissions as well. Obermann confirms the potential of this class of materials: "Tepex technology is currently being used for a wide range of applications in automotive design, and this trend is growing. The technology is used, for example, in the manufacture of underbody cladding, seat backs, module supports, battery consoles, front-end components, brake pedals and bumper crossbars. Many other lightweight construction applications will be possible in the future, not only for traditional automobiles with combustion engines, but also in the e-mobility field."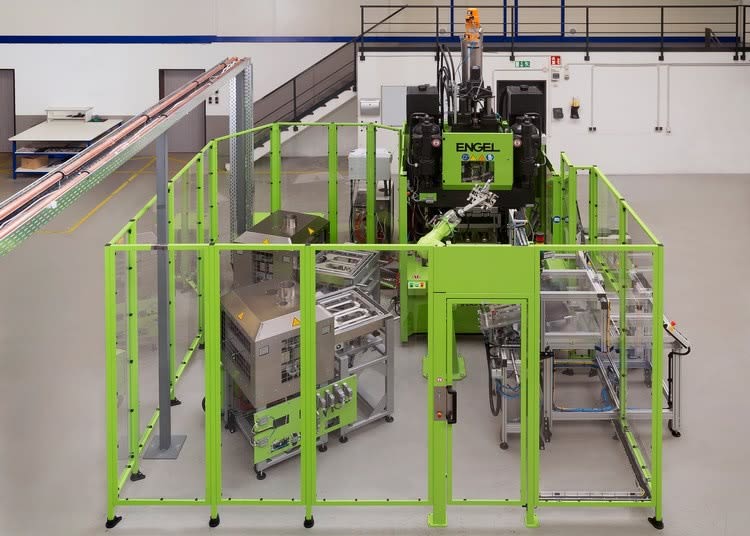 Demonstration cell for processing Tepex continuous-fiber-reinforced thermoplastic composites at Bond-Laminates. Tepex can be shaped in a fully automated process that resembles actual production conditions, and also shaped and oversprayed simultaneously in a hybrid molding process. Photo: LANXESS AG
Bond-Laminates and the High Performance Materials business unit are part of the Engineering Materials segment, which generated EUR 1.1 billion in total sales in the 2016 fiscal year. HPM employs approximately 1,600 people worldwide.
Source: LANXESS AG