Soon also as a retrofit
e-connect.monitor with four modules - for plasticising screws, ball screws in high-performance electric machines, hydraulic oil and hydraulic pumps - is currently the only system on the market that allows condition-based and predictive maintenance of injection moulding machine components.
As a first step, the two new modules for monitoring hydraulic oil and pumps will be offered for injection moulding machines of the current CC300 control generation. Retrofit solutions for older control generations are in preparation.
inject 4.0 for more productivity, efficiency and quality
The increasing systematic utilisation of machine data and the networking of production systems open up new opportunities for the injection moulding industry for even higher productivity, efficiency and quality.
Under the name inject 4.0, Engel already bundles a large number of products and solutions for the smart factory. In the smart service sector, Engel offers its customers sustainable added value with e-connect.monitor and will continue to expand this in the future.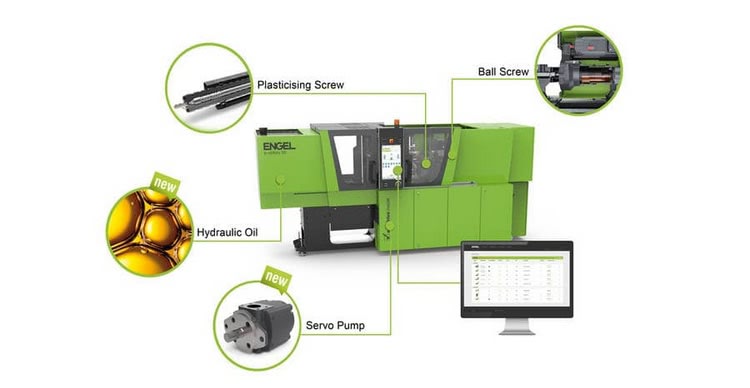 e-connect.monitor now makes it possible to check the condition of the hydraulic oil and the hydraulic pumps during operation. The results are available to users at any time via the Engel customer portal e-connect.
Source: Engel