Low-temperature clarifying innovation Millad NX 8000 is the secret behind the crystal-clear transparency of EMSA's latest inspirational kitchenware designs.
What's more, the newest technology clarifier from additives specialist Milliken is also helping EMSA to achieve energy savings and faster cycle times for an all-round more sustainable production process.
One of the leading manufacturers of household and garden items, EMSA is highly-regarded for the design appeal, innovative features and high quality of its "made in Germany" product ranges. The company has embraced Millad NX 8000 for many of its polypropylene (PP) kitchen storage applications such as CLIP & CLOSE because of the clarifying agent's excellent optics and organoleptics.
Millad NX 8000 clarified PP allows EMSA's large and small volume, thin- and thick-walled transparent parts to meet higher quality ratings by significantly reducing the potential for yellowing of the plastic. It also supports important features such as good hinge behavior, high gloss, and good stiffness. Products are microwaveable, and dishwasher-proof. EMSA's kitchenware products are Bisphenol-A free and meet childcare norms for food contact.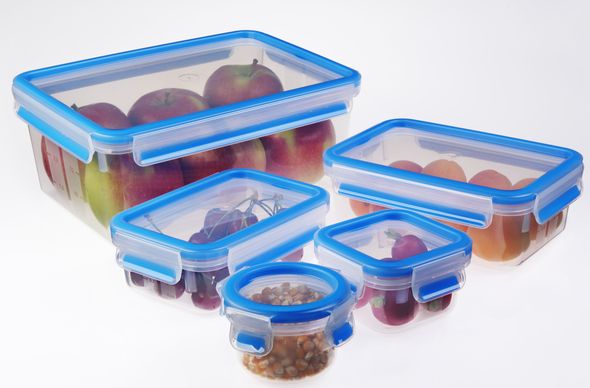 EMSA prides itself on putting sustainability at the heart of its business. Millad NX 8000's broad processing window enables EMSA to manufacture containers at 40°C lower than previously possible. The agent's solubility in PP is much higher than that of conventional clarifiers, allowing lower temperature processing without any negative impact on transparency.
As a result, EMSA is reporting 15% faster cycle times in combination with significantly less energy consumption. With Millad NX 8000, EMSA is also experiencing the benefits of a more stable production process, leading to improvements in manufacturing reliability and consistency.
Products from the EMSA range currently taking advantage of the transparency and sustainability benefits of Millad NX 8000 include kitchen storage containers and tableware for food, baking and baby products. It is also used in see-through tea makers and vacuum jugs for beverages, and EMSA's innovative new watering solution for houseplants.
Frank Madena, R&D Surface Technologies & Materials, Head of Quality Management at EMSA, comments: "EMSA's dedicated team works hard every day to develop products that make life at home and on-the-go simpler and more beautiful; all underlined by a commitment to sustainability. The brilliant level of transparency and processing benefits that Millad NX 8000 brings to many of our houseware items are important elements in helping us to maintain these goals."
Sami T.K. Palanisami, Marketing & Sales Manager Plastic Additives EMEA, Milliken, adds: "Millad NX 8000's outstanding optical performance combined with energy efficiency and a good balance of properties is revolutionizing the use of transparent plastics and opportunities to create crystal clear packaging. We are delighted to see EMSA translating its benefits into the highly-appealing, cutting-edge products it creates for style-conscious households."