Pregis is launching Astro-Foam Renew, a new polyethylene foam sheet with up to 35% pre-consumer recycled content.
The cost-effective, flexible, all purpose answer to a broad variety of packaging and nonpackaging applications is now available in a more sustainable alternative. - We are committed to developing products that meet sustainability objectives while at the same time providing all of the performance benefits that our customers have come to expect from Pregis. The product markets the first of its kind - recycled content sheet foam - says Jim Arturi, director of sustainability, Pregis.
Astro-Foam Renew`s regrind content will range from 15 to 35%, with an average target of 25%. The amount will depend on the scrap availability and quality. The decreased dependence on 100% virgin resin contributes to the conservation of petroleumderived raw materials and aids companies in meeting their environmental objectives.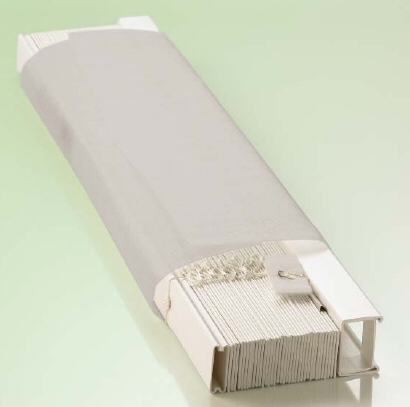 Low-density polyethylene Astro-Foam Renew is available in 1/8-inch thickness and offers excellent cushioning and energy absorption over broad load ranges. It is lintfree, easy-to-use and reuse.
The product also provides surface protection, interleaving and void fill for applications such as: produce, china, silverware, fabricated metal parts, fixtures, furniture, glassware, lighting, polished products, package shipping, etc. It also can be used as a liner for agricultural containers, tool bins and flotation devices. Astro-Foam Renew is also tear-resistant which provides protection for heavier items and those with sharp edges. The product can be laminated to adhesive or cohesive film, kraft paper, polyethylene films or foil to achieve additional performance properties.
Astro-Foam Renew is available in rolls, sheets or can be converted into pouches.
- We are pleased to add Astro-Foam Renew to the growing family of ?green`Pregis products - Arturi says. - Our Renew line has been developed to protect the environment through the reuse of scrap that would otherwise be diverted into the waste stream.
Pregis Corporation is a leading global provider of innovative protective, flexible, and foodservice packaging and hospital supply products. The company offers packaging and product solutions for a wide variety of consumer and industrial market segments including food and foodservice, healthcare, agriculture, automotive, furniture, electronics, construction, fulfillment, catalog and military/aerospace. The specialty-packaging leader currently operates 47 facilities in 18 countries around the world.