During the K 2010, Arkema announced its 2015 targets and emphasizes its growth strategy for the next five years. At the end of this new development phase, in 2015, Arkema has the ambition to generate above 1 billion euros EBITDA, corresponding to 14% EBITDA margin.
Since its spin off in May 2006, Arkema has implemented a transformation strategy, which will enable it to double the Group EBITDA in 2010 versus 2005. The Group cost structure was significantly improved and the business portfolio was successfully repositioned on high added value products with a better geographical footprint.
For the next five years, Arkema will accelerate its growth strategy with the ambition to build one of the global industry leaders.
Innovation, faster growth in emerging countries and bolt on acquisitions will be the main components of this development project.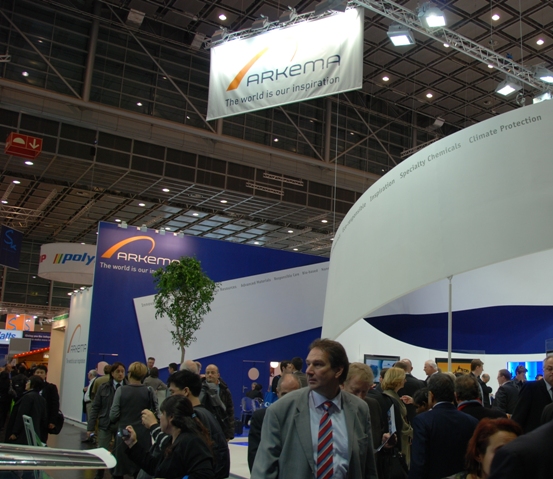 In 2015, Group sales should total around 7.5 billion euros versus around 5.8 billion euros end 2010. This strong increase should be supported by:
- innovation on sustainability which should generate around 400 million euros new sales in next 5 years. Alternative energies, water treatment, composite materials and bio-plastics will be the main drivers of this innovation,
- 60% increase of sales in emerging countries, especially in Asia,
- selective acquisitions in our best product lines representing around 1 billion euros additional sales. This acquisition program will be completed by divestments of small non-core businesses representing around 300 million euros sales.
Strict control of fixed costs and maintaining a solid balance sheet will remain priorities in Arkema's new development phase.