ZA Puławy has produced its 1.5 millionth tonne of caprolactam. This achievement coincided with the 35th anniversary of the company's Caprolactam Plant. The first batch of the product was obtained in November 1976.
The successive 500 thousand tonnes thresholds were crossed in the first half of 1995, in March 2003, and now, in October 2011, i.e. after 19, 27 and 35 years of production. The plant's designed annual capacity of 50 thousand tonnes was reached in 1995. In 2001, it was expanded to 65.4 thousand tonnes and now stands at 70 thousand tonnes.
Over the 35 years of operation and gathering experience, ZA Puławy developed a number of original proprietary solutions, used new catalysts, and introduced new process systems. Several patents have been obtained and it could be said that at present the company has its own know-how, which has been improved and tested to the extent that it can be marketed as ZA Puławy's technology of caprolactam production.
The current caprolactam production capacity was achieved thanks to many years' efforts in different areas. These included the construction of a new oxygen generation plant, elimination of impurities in sulphuric acid for the hydroxylamine system, new air compressor for the cyclohexane oxidation reactor, upgrade of the sulphuric acid and oleum units carried out in 2006–2009, as well as upgrade and modernisation of the caprolactam solidification process.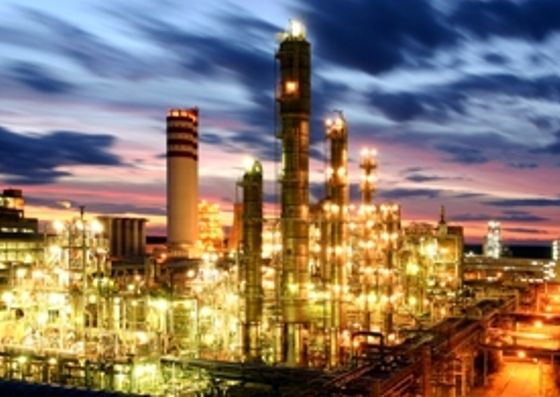 "Where technology is concerned, after such a long period of operation a large part of plant and equipment needs to be replaced or revitalised," emphasises Andrzej Kania, Head of the Caprolactam Plant. "Removing bottlenecks regularly over time to raise efficiency proved a strategy producing good results. At the same time, we maintain a technological regime in order to use the raw materials and energy in the most efficient way."
As the years went by and the production output increased gradually, our caprolactam sales policy has also evolved.
"It is worth remembering that initially caprolactam was sold chiefly in its liquid form to customers on the Polish and European markets. Our product could reach Asia only through trade companies which cooperated with us," says Beata Pieńkowska, Head of Caprolactam Sales. "Following introduction of a new caprolactam sales strategy, which involved direct communication with our Far East customers, our activity on the international arena and promotion of our company, we have built direct relations with end customers in Asia.
The Asian market, and especially China, the main and the most dynamic growth driver, is a region that attracts the most interest from caprolactam exporters due to the substantial excess of demand over supply. Intensive trade efforts made by ZA Puławy's sales force as part of market diversification strategy resulted in the establishment and a steady development of commercial relations with China, Taiwan, India, Indonesia, Korea and Thailand.
We feel proud that although our production capacity is relatively low (70 thousand tonnes vs. global capacity of 4.2m tonnes) compared to our competitors from Western Europe, the U.S., Asia or even Russia, our caprolactam flakes are widely recognised all around the world and enjoy a strong market position thanks to their good, stable quality," concludes Marek Kapłucha, Member of the Management Board responsible for Trade and Marketing.
ZA Puławy controls 44% of the Polish and 2% of the global production capacities.
Most common uses of caprolactam include the production of construction fibres (used for example in the automotive industry) and polyamide textiles (clothing, carpets).