The second edition of the 2012 "Sustainable Packaging" conference (abbreviated to "SusPack 2012") was held at the Anuga FoodTec on 29th and 30th March in Cologne, Germany. At the two-day conference, current issues of sustainability in the (bio-based) packaging industry were discussed and existing solutions presented.
"Nearly half of the sustainable packaging efforts aimed to use bio-based materials," said speaker Dr. Harald Käb (narocon), "third only to recyclability/use of recycled content and weight reduction." What is important here is not only the CO2 reduction potential (currently available bio-based packaging solutions reduce emissions by 20-30%), but also saving fossil resources. Major companies in particular are using bio-based solutions for their products as part of their sustainability strategy and are also utilizing so-called "drop-in solutions" (such as bio-PE or bio-PET) and blends with conventional plastics. The speaker indicated how important fact-based communication towards the consumer has become in this respect, as it prevents misconceptions.
Michael Carus from nova-Institute presented figures for the bio-based plastics market. According to Berlin-based industry association European Bioplastics, a total of 700,000 tonnes of bio-based plastics were produced worldwide in 2010. 60% of these were used for packaging, making it the largest application of bio-based plastics.
For the first time, nova-Institut GmbH teamed up with Anuga FoodTec to present the "SusPack Award" for the most innovative and sustainable packaging solution launched in 2011/12 at a joint ceremony. After short presentations by the nominees to the expert audience, the winner was chosen by the congress participants on 29th March 2012 and announced at the evening event.
The 2012 SusPack winners are as follows:
1.
Constantia Flexibles GmbH
(Austria)
Paperlid – A more sustainable yoghurt pot lid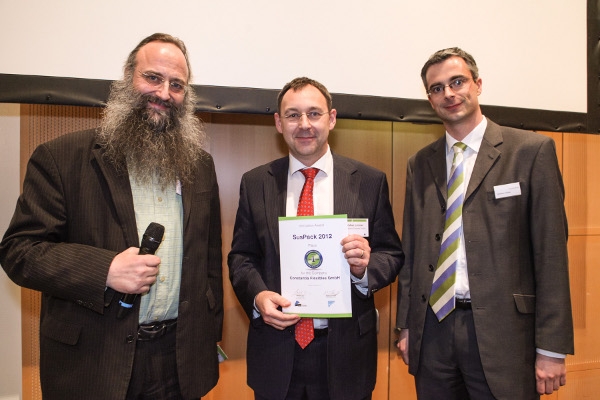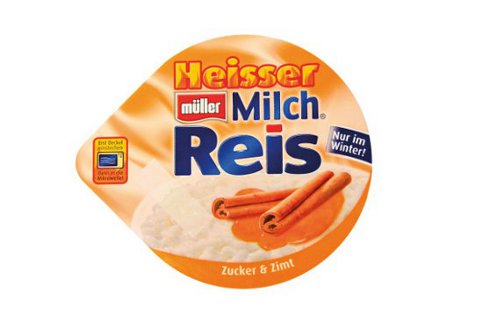 The expert audience awarded Paperlid first prize. Paperlid, which is produced by Constantia, is a three-ply, aluminium-free punched card consisting mainly of FSC-certified paper. The double-sided PET sealing film makes it possible to apply a peel-off seal to standard PS and PP pots as well as PLA pots. Paperlid's striking features are its far smaller carbon footprint than conventional aluminium or plastic lids, its high puncture and tear resistance, its metal detector compatibility thanks to its metal-free composition and the ability to work on standard production lines. It also has high barrier performance, good printability and papery feel leads to an appealing papery touch and look. The product proved a hit with the expert audience.
"Sustainable behaviour must be a defining feature of our future and we assume our responsibility towards the community. Sustainability and the environment are a fundamental part of our business focus and are reflected in a defined product strategy with appropriate process goals," stated Chief Executive Officer Thomas Unger.
For further product information: PDF file PDF file
2.
Tipa-corp Ltd.
(Israel)
Tipack – Nature will not even notice we were here