TIPA won second prize for its revolutionary, patent-pending, biodegradable blends for beverage packaging solutions. TIPA's flexible beverage pouches are competitively priced, since production processes are optimized for using less raw materials and less heat-energy consumption. With Tipack, a 1-liter 4-pack with varying beverage content per pouch, it has successfully developed a unique family pack that is especially targeted at outdoor activities. Furthermore, beverage pouches can be manufactured and filled using FFS (form, fill, seal) machines already used by the beverage packaging industry. Finally, TIPA's multi-layered films incorporate high flexibility and durability, high resistance to oxygen and water vapour permeation and transparency, allowing them to be used in a wide variety of packaging applications.
For further product information: PDF file
3.
Imperial Ventures b.v.
(Netherlands)
abulbc – Dutch Tulips in Dutch Design - biodegradable packaging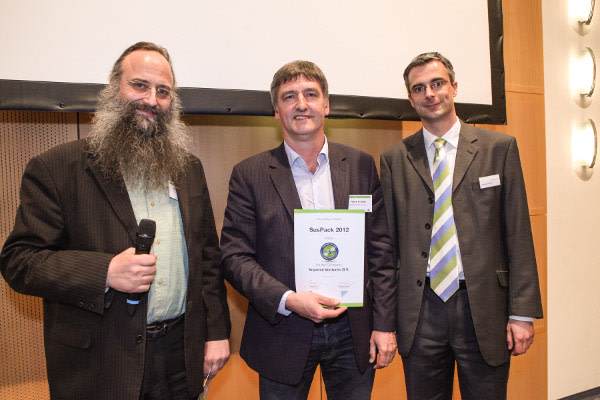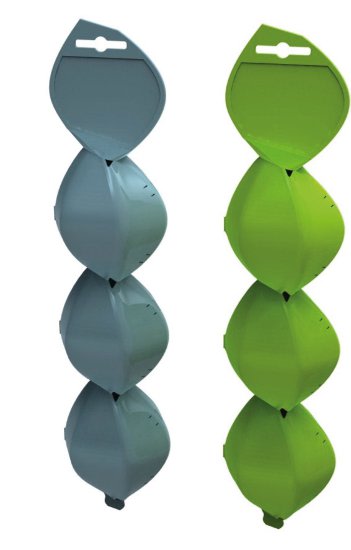 Imperial Ventures has developed an injection-moulded product called Droplet, which encases several tulip bulbs in breakaway sections for "clean" individual planting. Great attention has been paid to its design and it is fully degradable after planting. Droplet´s main functions are to bundle several bulbs together in a package, to protect bulbs with a bio-based plastic shell and to facilitate cleaner handling and planting. This establishes a strong basis for recognition and branding and, last but not least, offers a new gardening interaction experience.
For further product information: PDF file
You will find further information about the congress and registration details at www.suspack.eu. All congress presentations will be available on the website from the end of April.