Sauce and condiment producers are benefitting from a new concept in induction seal liners by that increases efficiency and speeds up the product to market process thanks to innovation by Vaassen Flexible Packaging (VFP).
VFP has developed a new concept that challenges the traditional foil-based four layer laminate seal comprising of PET, foamed PE, aluminium and a seal layer, by replacing the PET and PE with a single layer of PET50.
The foil acts as an inlay to the screw cap of sauce bottles to ensure pack integrity, tamper evidence and product freshness. Once the bottle is filled, the screw cap is applied and by induction sealing, the alufoil-based liner is sealed to the bottle. PET 50 successfully provides sufficient isolation to avoid melting of the screw cap and the mirror the purpose of the foam layer, which traditionally also provides rigidity.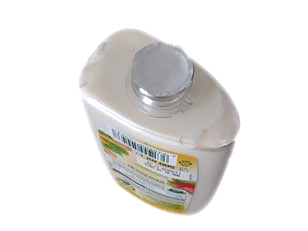 The three-ply PET, aluminium and seal layer membrane cuts out one step in the production line to speed up the product to market process. This also makes it a more efficient and effective new product for the sauce, condiment and dairy markets and has already proved successful for Homann's Livio sauces.
VFP supplied Weener Plastic Packaging Group with the new induction seal liner that would fit into a new range of screw caps being supplied to Homann for its Livio range.
Sales and marketing manager, Nigel Poole of VFP, said: "This is an exciting new product offering for VFP and is already proving very popular with existing customers. Products that speed up the production process are always useful, as it ensures that the product is manufactured to schedule and is out to market as quickly as possible.
"At VFP we're experts in seal liners and we are constantly challenging traditional models and researching ways to improve existing processes in order to improve customer experience and service."