Packaging plays a vital role in the manufacture and marketing of products - it serves as a storage and transport container, protects goods and gives them a distinctive "face". Packaging is also highly influential in the formation of consumer opinions - for some it is even the key deciding factor when it comes to purchasing a product. It`s hard to imagine products today without packaging. This is equally true of the Russian market with its 145 million inhabitants where consumer goods in particular are enjoying growing demand. Suppliers of packaging which responds to the demands of the product and marketing as well as suppliers of machinery and equipment for the manufacture of packaging are benefiting from these developments.
Above all in the food and beverage sectors as well the cosmetics and pharmaceuticals industries, demands are increasing for high-quality packaging shapes and materials. Resealable packaging and easy-to-open solutions are gaining currency and modern packaging design is playing an increasingly important role. Domestic and international producers are investing in expansions and upgrades to existing plants as well as in packaging materials.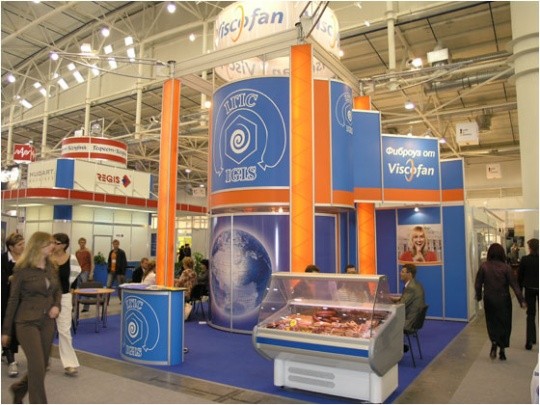 As Russians are discerning business people who value good quality and are also prepared to pay for it, innovative suppliers have every chance of success in this region.
Exhibitors at UPAKOVKA/UPAK ITALIA, the top Russian trade fair for packaging technology took advantage of the strong demand on the dynamic market. From 29 January to 1 February, they spent four busy days at the Moscow fairgrounds in Krasnaya Presnya where they forged promising new customer contacts and closed deals as well. Some 24,000 trade visitors (1,000 more than at the previous years` events) flocked from throughout the Russian Federation and many neighbouring countries to attend UPAKOVKA/UPAK ITALIA and the concurrently staged International Trade Fair for Plastics and Rubber, INTERPLASTICA, in Moscow.
Experts from packaging`s user industries made use of the opportunity to gain an overview of the presentations displayed by the more than 330 exhibiting companies from 22 countries. UPAKOVKA/UPAK ITALIA 2008, the International Trade Fair Machinery and Equipment for the Manufacture of Packaging, Packaging Machinery, Confectionery Machinery, Packaging and Packaging Aids, Logistics was staged by Messe Düsseldorf and its subsidiary Messe Düsseldorf Moscow OOO in cooperation with Italian trade fair organiser Centrexpo. Although Russian, Italian and German suppliers formed the biggest exhibitor contingents, there were also participations from France, the Czech Republic and Turkey.
President and CEO of Messe Düsseldorf, Werner M. Dornscheidt, was delighted at the success of the event: - On 24 April, the world`s No. 1 trade fair for the packaging industry, interpack 2008, kicks off in Düsseldorf. The fact that, just a few weeks before, we received such a warm response to UPAKOVKA/UPAK ITALIA from both exhibitors and visitors bears testimony to the high status of this fair in an important market - says Dornscheidt.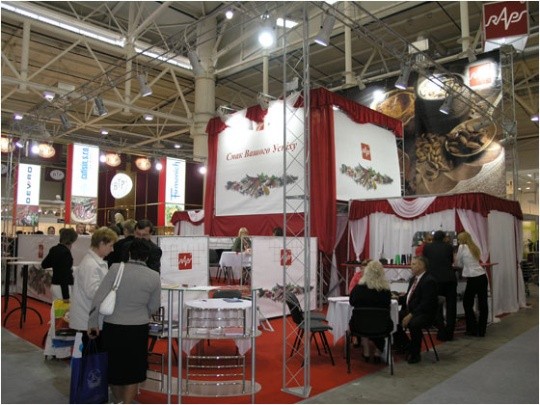 This view was echoed by Dr. Guido Corbella, managing director of Centrexpo: - The annual staging cycle has once again proven to be right on the mark. Russia is currently one of the world`s most exciting markets for companies in the packaging industry and participation in UPAKOVKA/UPAK ITALIA is the best way to establish or deepen business relationships in this country. Since last year, the showcase of Italian companies has undergone yet another expansion - an unmistakable indicator of the tremendous importance of the Russian market to Italian businesses - explains Corbella.