SABIC's New PP Homo polymer spun bond resins meet full range of customer needs.
Saudi Basic Industries Corporation (SABIC), one of the world's top petrochemical companies, announces the introduction a new set of PP resins for spun bond applications.
Together, these high-performance, food contact-compliant materials address the full spectrum of customer needs, such as consistent quality, cost/energy savings, reliable supply and impact on sustainability. Both SABIC PP 511A and SABIC PP 519A allow for a variety of applications ranging from hygiene products, roofing, building and construction, as well as automotive applications.
"SABIC's launch of these spun bond grades will help our customers to achieve their goals with resins, providing a broad performance window and allowing for efficient very high-speed production with a wide supply coverage," said André Kamycki, SABIC technical marketing engineer, PP.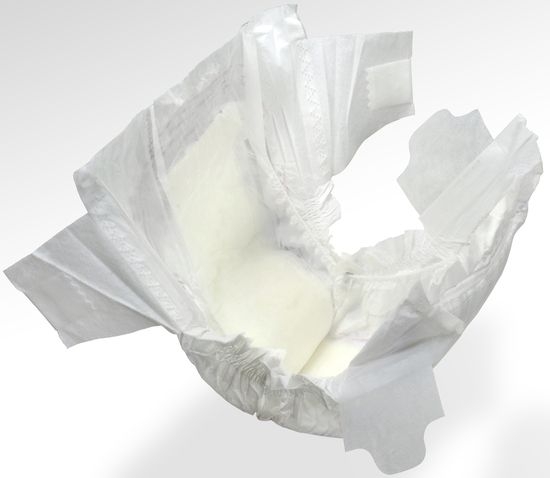 "Our strong logistical network ensures availability of these materials throughout Europe, the Middle East, Northern Africa and Asia. We are currently the only provider to offer two grades that can serve as a total package for nonwoven manufacturers in these areas. Also, because the new grades address a wide range of customer requirements and applications, SABIC can serve as a 'one-stop shop' for polypropylene homo-polymer materials – the most widely used resins for fiber production."
Both of the new SABIC grades are tailor made (very narrow molecular distribution, optimized additive package) and hence achieve highest throughput at latest spun bond machine technology, along with excellent fiber thickness uniformity, typically leading to much lower number of filament breakage, excellent fabric appearance, softness and tensile properties.
Spun bond producers will be able to choose either SABIC PP 511A or SABIC PP 519A, to optimise for two different market sectors.
SABIC PP 511A is designed for a broad array of applications, from hygiene products to technical applications such as automotive liners and anti-damping for roofing. It offers a balance between high production speed and uniform fiber thickness, typically leading to reduced fiber breakage reflected in less spinning defects, suction filter deposits and excellent fabric appearance.
The optimized additive recipe will potentially reduce machine cleaning frequency due to slower build up of die deposits. PP511A has the potential to achieve throughput improvements on the latest extrusion machine generations with mechanical performance at acceptable levels.
SABIC PP 519A is excellent for spinning ultra fine, consistent filaments at very high production speeds. It produces lightweight, very soft non woven fabric ideal for diaper liners and feminine hygiene products. Importantly, this resin features optimised rheological properties, with the potential to be processed at 10-15º degrees lower than the average temperature for conventional materials. Significant energy and cost savings can be achieved, making SABIC PP 519A resin an excellent choice for sustainability initiatives.
Both grades are compliant with U.S. Food and Drug Administration and European Commission regulations for food contact.