With 150 million Euro, the three Engel Deutschland sites have booked their highest turnover of all ages. This actually means an increase of 70% over a period of five years.
The market share is approx. 20 percent. In addition to the general market trend towards system suppliers, the three managing directors Ralf Christofori (Nürnberg), Rolf Saß (Hagen) and Christopher Vitz (Hannover) see the specific reasons for success in the increasing concentration on customer-specific and demanding solutions in application technology.
Because of the increasing pressure from competition out of cheap labour markets - Asia in particular - ever more European injection moulding manufacturers are concentrating on specialisation, branch orientation or highly-technical processes. It was particularly important for German as a high wages country to secure itself in the commercial environment over the past years. The main emphasis was on qualitative and economically productive solutions. As a branch-competent system supplier, Engel was able to score highly here.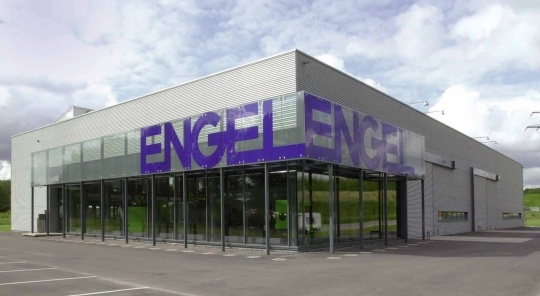 The motto "Everything from one source - everything from Engel" has long been the philosophy of the company. Which means: Injection moulding technology from one source: Machines, automation, processes, training and service are all perfectly integrated within Engel. Plus: Innovation and technology leadership bring decisive competitive advantages to the customer. In addition, Engel Deutschland achieved approx. 20 percent of its turnover by supporting German companies in their expansion within Eastern Europe.
Engel Deutschland is split into three distribution companies in Nürnberg (headquarters), Hagen and Hannover, and has a total of 120 employees. In addition, German customers have their own automation center in Hagen since 2003 with 28 employees. This direct contact with the processor and the dense network of service employees and specialists ensures smooth procedures in production processes. Customers have the possibility of testing machines and getting to know application technology highlights in three showrooms. Training sessions for more efficient handling of Engel products held in the highly modern training centres round off the ENGEL Deutschland service.