Cliffstar Corp., one of the largest private-label beverage suppliers in the U.S. , is offering for the first time its own brand of premium beverages. The Chadwick Bay line, produced by Harborside Inc., a Cliffstar subsidiary, includes single-serve enhanced juice, enhanced water, organic juice, and smoothies bottled in an attractive and lightweight PowerFlex polyethylene terephthalate (PET) bottle from Amcor PET Packaging.
The Chadwick Bay line of shelf-stable products is the first foray into the branded beverage market for Cliffstar, a longtime major supplier of private-label beverages. The company studied the U.S. market and identified a price gap between national brand and private-label products, according to Matt Walker, Cliffstar Director of Marketing. - We think this is the appropriate time to introduce a premium mid-tier alternative that gives retailers a less costly, more value-driven product option - explains Walker.
The new premium brand bottled in unique plastic packaging also creates a label that is innovation-based, according to Walker . This enables the company to get ahead of consumer trends and introduce more appealing and innovative products quickly, he said.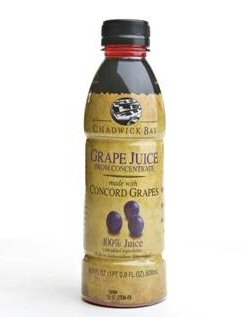 The premium beverages come in 12-oz to 96-oz Powerflex hot-fill PET containers. The domed and long-neck bottles deliver significant performance and cost advantages including portability (no breakage), light weight, recyclability, and reduced transportation costs. Consumers are drawn to the attractive, lightweight, and breakage-resistant features of the PET bottle compared to traditional glass containers. Cliffstar already uses Powerflex PET bottles for many of its private-label beverages.
PowerFlex bottles feature a patented panel-less design which takes hot-fill (185° deg F) bottle options to a new level. Amcor's structural design eliminates the panels, and unlike competitive containers, provides a large, completely smooth rib-less label panel.
Amcor used design and manufacturing techniques to create a patented bottle that absorbs vacuum via a specially designed base. A unique diaphragm within the base draws upward as the liquid cools. It has the geometric characteristics to enable the inverted cone-shaped diaphragm to deflect upward as the vacuum is created.
Unlike conventional hot-fill PET alternatives, PowerFlex bottles are easier to label since they don't have sidewall vacuum panels. Packers don't have to worry about mislabeling, that is; missing the vertical bars in applying labels. Nor do they have to deal with the ripple effect that occurs when labeling over panels.
The bottles (in 12-oz to 46-oz sizes) feature a PETG shrink sleeve label that is 100% recyclable. It provides striking aesthetics and increased space for attractive graphics and printed copy. Several Chadwick Bay smoothie products including strawberry multi-vitamin, tropical citrus energy, and mixed berry antioxidant have been launched. New enhanced tea products with ginseng and honey green tea have also been introduced.
Initially, the products are being distributed to convenience stores and at Tops Supermarkets, a regional food chain in New York state. The line will also be available in a multi-serve bottle at Costco stores later this year. Cliffstar expects to distribute to national supermarket chains in early 2010.
Amcor PET Packaging is the leading manufacturer of PET packaging for the global beverage, food, and non-food industries with 60 facilities in 12 countries. Its parent company, Amcor Limited, offers a range of packaging solutions and ranks as one of the top three packaging companies in the world. Headquartered in Melbourne , Australia , Amcor's extensive operations include 217 plants in 34 countries.