PIAB, a global leader in industrial vacuum technology, will launch its new Unibody conveyor for the pharmaceutical industry at Achema, May 11-15, in Frankfurt.
The Unibody conveyor is specifically designed to facilitate cleaning efforts and meet traceability requirements faced by pharmaceutical companies. At the show, PIAB will also present its comprehensive portfolio of energy-efficient solutions, including gripper systems and maintenance-free vacuum pumps.
The latest addition to PIAB's vacuum handling solutions for the pharmaceutical industry, the Unibody features a tube-like shape and smooth surface to reduce the amount of residual material left in the system, improving cleaning efforts and enhancing productivity. Customers receive a detailed documentation package that demonstrates the traceability of the ingoing material and the conveyor's compatibility with handled products to facilitate quality assurance compliance.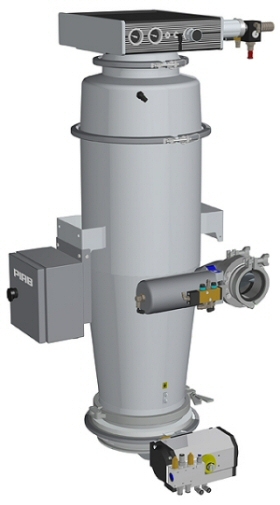 PIAB's energy-efficient offerings for pharmaceutical companies also include the C and IC Series vacuum conveyors, with their unique filter design to prevent dust and contamination. The completely enclosed IC Series conveyor is cost efficient for transporting potentially harmful ingredients. The modular C-Series conveyor provides flexibility so manufacturers can rapidly increase and decrease capacity to meet fluctuating demand.
Additionally, PIAB will display the compact yet powerful C2100-64 conveyor that quietly and hygienically conveys powder and bulk materials in spaces with very low ceilings or limited space. This conveyor also improves vacuum flow by 25 percent without increasing energy consumption.
Additional vacuum technologies that will be on display in PIAB's booth include the VGS (Vacuum Gripper System) series for downstream pharmaceutical applications such as pick-and-place, carton erecting and palletizing. The VGS series of products is comprised of three gripper sizes and allows users to increase productivity and lower operating costs. PIAB will also showcase its durable and maintenance-free P6010 and P5010 vacuum pumps that reduce energy consumption while providing the highest possible vacuum performance.
- Material handling processes in chemical and pharmaceutical industries are held to a rigorous set of requirements to assure sanitary conveying and packaging - said Peter Tell, Chief Technical Officer, PIAB. - Our range of products is specially designed to meet these high standards across various applications while helping manufacturers increase productivity and reduce energy consumption.