The new 28 PCO 1881 short neck is now making serious inroads in the market and is starting to take over from the PCO 1810, mainly in the CSD and beer sectors.
PET bottles for sports and wellness beverages, using a push-pull sports cap, are now latching onto this trend. The big soft drinks companies that supply discount retail chains have already started to change over to the new neck-finish.
Corvaglia, one of the first suppliers to react to the trend, has now put a new multi-cavity mould tool into operation to produce 3-piece push-pull sports caps for the 1881 neck-finish. This means that Corvaglia is now able to supply up to 300 million caps per annum for the new short neck. - Corvaglia's clients who take advantage of this extensive capacity can now be sure of continuous supplies to their filling lines right from the start - says Thomas Anderegg, CEO of Corvaglia Closures.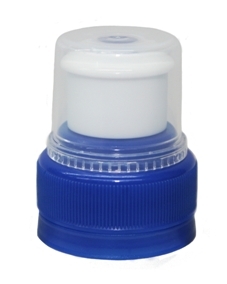 And the potential savings offered by the PCO 1881 short neck are enormous. The savings of about 1.4 grams in the PET neck and 0.7 grams in the HDPE cap have come at a timely moment against a background of recent increases in the cost of standard plastic resins. "For a production quantity of 1 billion bottles savings of about 3 million Euros can be made in resin costs by using the short neck-finish - adds Thomas Anderegg.