Arlanxeo, a global leader in performance elastomers, will highlight its latest products and technologies from February 14-16th, 2017 at the Tire Technology Expo 2017 in Hannover, Germany. This includes new functionalization technologies designed to reinforce tire performance.
Arlanxeo's Tire & Specialty Rubbers (TSR) business unit offers a broad portfolio of versatile rubbers primarily for applications in tire production. They are used in, for example, the inner liners (the airtight layers) of tires as well as for the tread, side walls and other tire components.
During the show, Arlanxeo TSR will introduce two new commercialised Solution Styrene-Butadiene Rubbers (SSBR) featuring 1st and 2nd generation functionalisation technologies respectively: Buna FX 3234A-2 and Buna FX 5000.
Buna FX 3234A-2 is a high styrene SSBR featuring functional groups designed to interact with silica fillers in order to reduce rolling resistance in passenger tire treads. The product contains 37.5 phr of TDAE oil and is designed particularly for high performance summer tires.
Buna FX 5000 is a high vinyl SSBR featuring Arlanxeo's 2nd generation functionalisation technology also designed to interact with silica fillers to boost fuel economy thanks to its rolling resistance reduction. This product contains just 7 phr TDAE oil extension, which offers the compounder the chance to optimise rolling resistance further through reduction of filler loadings.
The product can also be considered for all season tires because of the reduction in dynamic stiffness at low temperatures due to the reduced Payne effect encouraged by the improved polymer to filler interactions.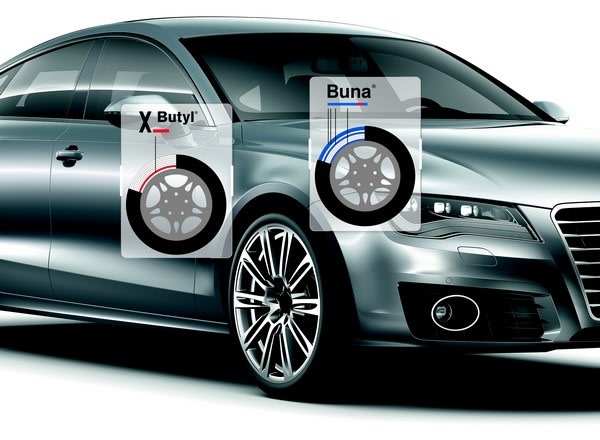 In addition Arlanxeo will also highlight current developments in presentations:
Date 14/02/2017: time: 12:00 Presentation
Tire Industry 2030: from a synthetic elastomer supplier's perspective
Dr. Thomas Gross
Head of global TS&D and R&D
Tire & Specialty Rubbers (TSR) business unit
Arlanxeo Deutschland GmbH
This keynote address aims at translating automotive and tire industry trends into tomorrow's performance elastomers. While discussing aspects such as material and technology developments, government regulations, market dynamics and sustainability, the impact on the development activities of the entire value chain and, most particularly, raw material suppliers like Arlanxeo, will be analysed.
Date 14/02/2017: time: 12:35 Presentation
In-chain and chain-end functionalised S-SBR for silica-filled tire tread compounds
Dr. Norbert Steinhauser
Senior technical manager
Tire & Specialty Rubbers (TSR) business unit
Arlanxeo Deutschland GmbH
Functionalisation of solution SBR (S-SBR) with suited polar groups is a powerful tool for improving the rolling resistance properties of tire tread compounds. S-SBRs with different locations of functional groups were prepared: (I) one functional group per polymer chain with the functional group located at the chain end; (II) several functional groups per polymer chain with the functional groups distributed along the chain. The properties of silica-filled tire tread compounds containing these S-SBRs were examined.
Date 15/02/2017: time: 12:15 Presentation
End-functionalization of catalytic and anionic polybutadienes
Dr. Thomas Ruenzi
Technical manager
Tire & Specialty Rubbers (TSR) business unit
Arlanxeo Deutschland GmbH
High-cis polybutadienes exhibiting low glass transition temperatures perform the best among all polybutadienes in terms of energy dissipation. The polymerization technique applied are based on multi-component transition metal catalysts so that end-functionalization reactions are rather complex. The presentation will address the polymerization conditions and end-functionalization reagents tailored to these requirements. Further functionalized Lithium Polybutadienes which match the performance of a high-cis NdBR but offers certain additional advantages will be presented.