More than ever before companies throughout the world want their products to be as environmentally friendly as possible. With NeoSet
Stora Enso
now offers a full wet strength label paper that contains post-consumer-waste (PCW) fibre.
NeoSet is a one-side coated wet strength label paper containing a high percentage of PCW-fibres. This new label paper is designed for optimal performance in high-speed converting and labelling lines. It meets all requirements of wet strength label papers that are especially used for the production of labels for water and soft drink bottles.NeoSet, offered in a basis weight of 70 gsm and optimised for offset printing, is produced at Stora Enso's Uetersen Mill in Germany. - With NeoSet we respond to the growing interest from brand owners in packaging solutions with further improved ecological efficiency characteristics - says Eckhard Kallies, Vice President Packaging Papers.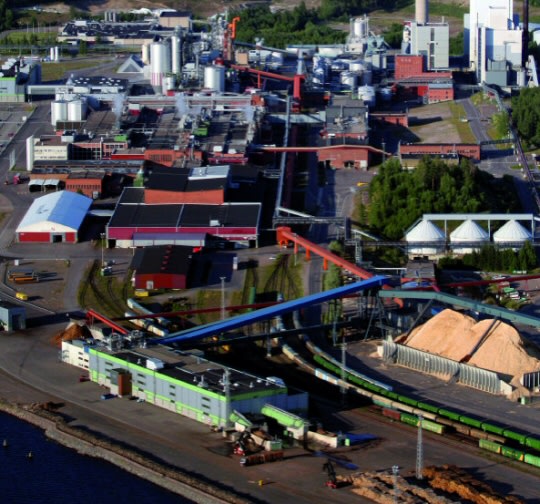 -- We improve the environmental profile by replacing a high percentage of virgin fibre with post-consumer-waste content. At the same time, print results, labelling performance as well as final product appearance of NeoSet are virtually identical to those using 100% virgin fibre materials.
To optimise the product, extensive development testing was conducted on all facets of label production: from printing, die-cutting, labelling and wash off. All feedback from initial production tests and customer trials was very positive. In view of these excellent results, Stora Enso aims to increase the PCW content of NeoSet to a maximum level, while keeping technical paper properties on the existing levels.
- There is a lot of discussion about how high percentage of PCW-content is used in the respective products. Sometimes even own mill broke is utilized in calculations just to show better recycled fibre content figures. We are transparent in our message and talk about PCW content in the final product and do not include any pre-consumer fibre materials in our calculations - Kallies adds.
The use of PCW-fibres also opens up many interesting possibilities for other label paper end use applications.