Silicon is a highly resistant and biocompatible material that can be injection moulded with maximum precision and efficiency. It has an ever increasing number of uses in the field of medical engineering, especially in relation to consumables needed in high quantities. Over the five days of the trade event, Engel will demonstrate how to minimise unit costs with intelligent machine technology by producing catheter components from liquid silicone rubber (LSR) using a 16-cavity mould on a tie-bar-less Engel victory 200/80 injection moulding machine with clamping force of 800 kN.
Tie-bar-less technology cuts unit costs
Tie-bar-less technology – a unique selling point of Engel - is key to cost effectiveness. Given that mould fixing platens on Engel victory injection moulding machines can be used to the hilt, relatively small machines can be fitted with large moulds. This is especially efficient when multi-cavity moulds are used which, although being large, require relatively little clamping force for the precise moulding of fairly small component surfaces. Where a tie-bar-less injection moulding machine is deployed, therefore, the machine size is determined not by mould volume, but by the clamping force required for the moulding process. Thanks to tie-bar-less technology, much smaller injection moulding machines can be used for many applications; this keeps investment and operating costs low while facilitating compact manufacturing cells.
The patented force divider in the tie-bar-less clamping unit enables the moving mould mounting platen to follow the mould exactly parallel while clamping force is building up, and ensures that the applied force is evenly distributed across the whole surface. This means both outer and inner cavities are kept closed with precisely identical force, which leads to extremely consistent wall thicknesses. Even when using very low-viscosity materials such as LSR, flashes are reliably prevented, so injection moulded parts require no subsequent processing.
Other advantages of tie-bar-less clamping units include improved ergonomics, set-up time savings and highly efficient automation concepts. Robots have maximum freedom of movement and are able to access the mould area from the side without obstruction. Bearing these two factors in mind, the ENGEL victory is ideal for use in cleanrooms. Moreover, the tie-bar-less mould area already lessens air turbulence constructively.
Not least, the energy-efficient operation of victory machines contributes to high overall efficiency. The machines come with a servohydraulic ecodrive as standard.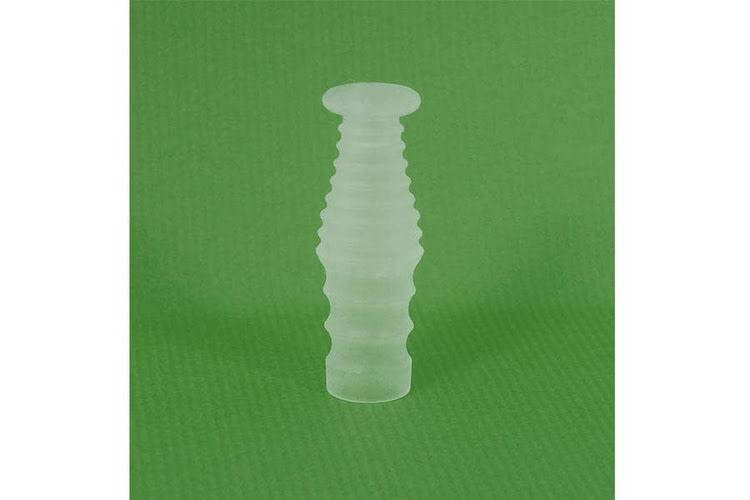 ENGEL will use a tie-bar-less Engel victory injection moulding machine to produce catheter components at its stand at the TaipeiPlas event