KraussMaffei AG is very satisfied with the results for the company of the K2010 trade show in Düsseldorf.
The company reports an extraordinarily positive response of customers and other visitors to the machinery, systems and the service offering of the three brands KraussMaffei, KraussMaffei Berstorff and Netstal. New products and processes showcased at the K attracted strong positive feedback.
"The K was a great success for KraussMaffei and our order income at the K2010 was finally a little bit higher than 2007. The large number of orders we booked underline the market's acceptance of our high-quality machines, our technology competence and our expertise in systems and processes," commented Dr. Dietmar Straub, CEO of KraussMaffei AG.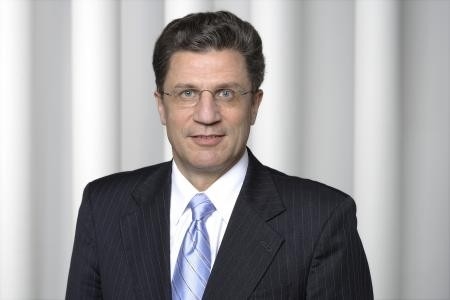 There was strong interest in the world firsts that KraussMaffei unveiled at the K – the ColorForm process and the EX CleanForm manufacturing cell. Both these innovative solutions will enable customers to improve the productivity and efficiency of their production processes. The company's booth at the K was also an impressive demonstration of KraussMaffei's unique Technology competence.
One of the highlights here was an all-electric, energy-efficient AX injection molding machine teamed up with a high-pressure RimStar Nano PUR metering and mixing machine to produce an assembly-ready LED luminaire. KraussMaffei also showcased a new production process as the basis for the complete substitution of plastic for metals in automotive structural components subject to dynamic stresses.
One magnet of visitor interest on the booth was the new universal pipe extruder, with which KraussMaffei Berstorff has extended its range of 36D single-screw extruders; another was the company's new GE 90 KS rubber extruder. The latter is an extremely cost-effective solution for manufacturing top quality high-pressure, automotive and industrial hoses.
The new ELION 2200 and 2800 hybrid injection molding machines and the aXos freely programmable process control from KraussMaffei's Swiss subsidiary Netstal also evoked a positive resonance from visitors to the booth. "This year's K has clearly demonstrated that KraussMaffei, with the high-end machinery and services from its three brands – KraussMaffei, KraussMaffei Berstorff and Netstal – and with technology and system expertise absolutely unique in the market, is well-equipped to face future challenges. We are starting the 2010/2011 business year with confidence," emphasized Straub.