This year the 14th of April marks a special anniversary for Erema, the Upper Austrian manufacturer of plastics recycling systems, looking back on a very successful 25 years of company history. What began 25 years ago, with the daring and the idea of three plastics engineers can today more or less be said to be the global standard in the innovative and cost-effective recycling of thermoplastic waste to form high quality secondary raw materials of a grade similar to that of virgin material.
The Erema 1716 T-HP scheduled for delivery on the day of the anniversary to the long standing Indian Erema customer Jindal Poly Films Ltd. of New Delhi is clear evidence of the constantly driven technological development processes. While customers with a machine of the same basic type were still processing around 700 kg of polypropylene per hour some 13 years ago, the same machine size can today handle around 1,500 kg/h, i.e. over twice the amount. Erema has sold over 3,000 recycling plants since it was founded.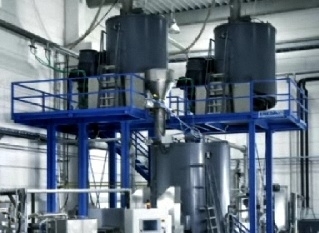 These Erema systems produce millions of tonnes of high-quality recycled pellets around the globe every year. Still under private ownership, the company now has in the region of 340 employees worldwide with annual turnover currently at over EUR 100 million.
On 14 April 1983 three plastics engineers - Helmut Bacher, Helmuth Schulz and Georg Wendelin - and businessman Richard Strassmayr made their way to the notary public in St. Florian near Linz and founded the company Erema Engineering Recycling Maschinen und Anlagen Ges.m.b.H.
They were driven by the vision of a completely unprecedented, new type of plant for plastics recycling - today know throughout the world in the branch as the "Erema system". Savings and a loan from the bank enabled them to build the first plant themselves so they could test it to see whether the theory would work as expected in practice. And it did.
The technology set new standards in the recycling of plastic materials and laid the foundation for a rapid economic climb of a company that started out as a "cottage industry". Thanks to its high performance and reliability the Erema system soon earned an excellent reputation on a global scale, not only among processors. More than half of the approximately 20 competitors of global relevance now offer the system with varying designs and quality standards. This is confirmation of the technological approach.