Royal DSM the global Life Sciences and Materials Sciences company headquartered in the Netherlands, has today inaugurated its new Stanyl ForTii Production Unit.
As announced in May, the new facility has quadrupled production capacity for Stanyl ForTii in order to meet market demand for this new polymer, which is used in electronics and other applications. Stanyl ForTii was developed by DSM Engineering Plastics and is the first new polymer introduced in the last decade.
Roelof Westerbeek, President of DSM Engineering Plastics said: - This capacity expansion is another significant step forward in the development of this unique material. It also shows that DSM continues to invest in innovation.
Gart Kostermans, Project Director Stanyl ForTii of DSM Engineering Plastics added: - Stanyl ForTii supports market trends that call for miniaturization and the convergence of electronic devices. It is our expectation, based on solid customer programs in hand, that we will utilize this expansion fully in the very near future. This sustained growth pattern will drive DSM Engineering Plastics quickly to a further expansion of our Stanyl ForTii capacity.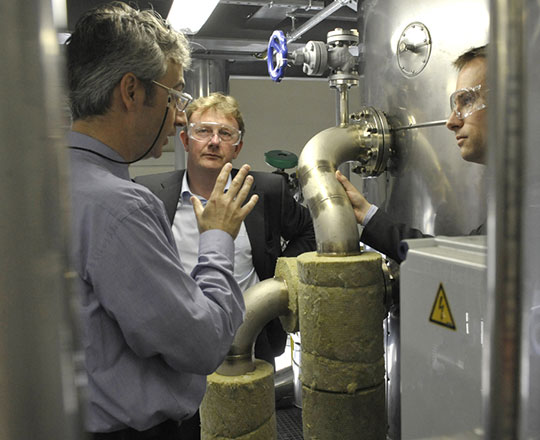 The new Stanyl ForTii production facility in the Netherlands will enable DSM to meet further growth in customer demand for the product, which can be found in mobile phones and other electronic applications such as circuit boards used in personal computers.
Stanyl ForTii is a halogen-free, flame-retarded, high-temperature polyamide. It extends the application range of current Stanyl products and helps customers to achieve a higher performance in their applications. It supports lead-free soldering and is suitable for even the most demanding surface mount technology applications in electronics.