Wittmann Battenfeld is celebrating its 10th anniversary with its business partners on June 13 and 14. Among other attractions, the guests will have the opportunity to experience the company's expertise first-hand with 14 machines from the PowerSeries demonstrating interesting processes and applications. The exhibition program will be rounded off with numerous novelties from the range of Wittmann robots and peripherals.
The integration of Battenfeld Kunststofftechnik into the Wittmann Group 10 years ago was, among other things, the starting point for the revision and new development of the company's entire range of machines. A machine portfolio was developed under the brand name PowerSeries, which is now the market leader in terms of energy efficiency. Other important features of the PowerSeries are ultimate precision and repeatability from one shot to the next, compactness, flexibility and user-friendliness of the machines.
New - VPower vertical
At the 10th anniversary celebration on June 13 and 14, Wittmann will present its entire portfolio of the PowerSeries, including the prototype of the new VPower, the company's vertical machine in the latest PowerSeries design. On display will be a VPower 160/750 with a rotary table 1600 mm in diameter and with a servo-electric drive. The machine has a substantially reduced footprint, its low, ergonomic working height is very convenient for users, and its generously dimensioned servo-electric rotary table ensures short rotary times. Even after commissioning, the injection unit can be converted easily from vertical to horizontal. Dispensing with a central tie-bar has made it possible to install central media supply from below, or fitting the machine with a compact rotary distributor. Thanks to its open design, the machine is ideally suited for the integration of automation systems with insert feeding and finished parts removal functions.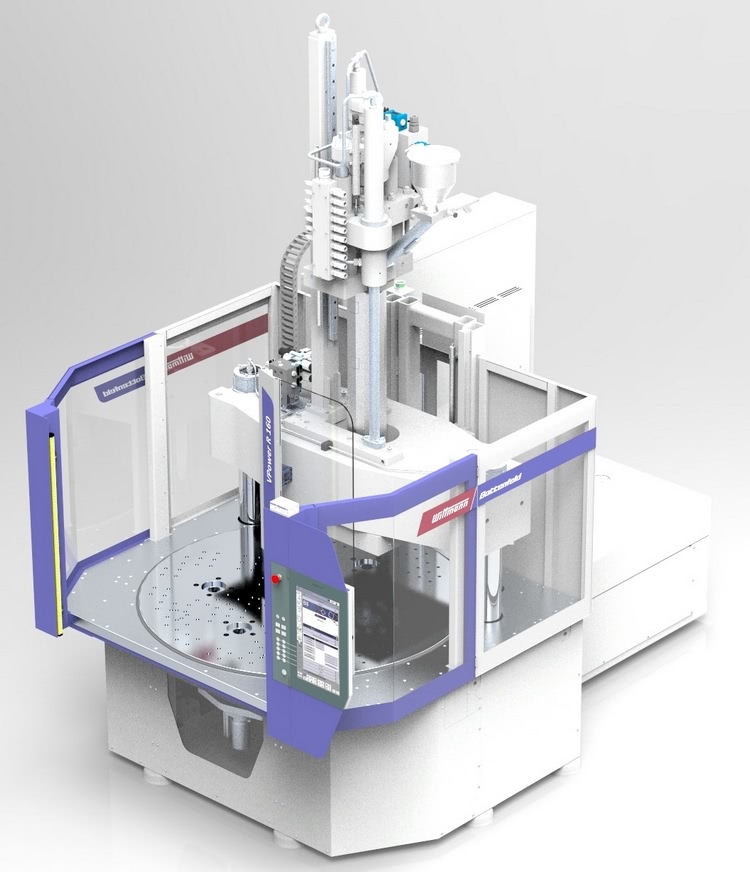 EcoPower Xpress 500
Another novelty is the 500-ton version of the high-speed EcoPower Xpress, an EcoPower Xpress 500/3300+, on which a 2.8 liter bucket will be manufactured with a 4-cavity mold supplied by Abate, Italy, using IML technology from Wittmann. The IML system is a high-speed device with a W837 side-entry robot, which is fully integrated in the machine's control system. The buckets are manufactured within a cycle time of 8.5 seconds. The machine is equipped with the CMS condition monitoring system from Wittmann Battenfeld, which ensures continuous monitoring of its key parameters.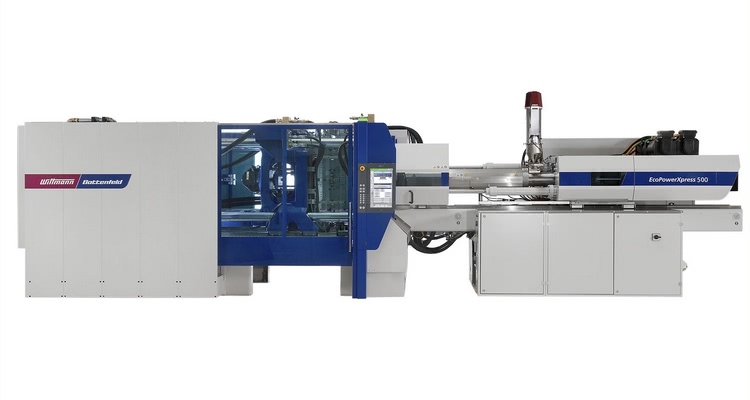 New - large 2,000 mm rotary disc
An interesting detail of the MacroPower 1300/5100H/750L CombiMould to be presented at the 10th anniversary celebration is the servo-electric rotary disc with a diameter of 2,000 mm. On this machine, an air duct element for the automotive industry will be produced with a 1+1-cavity mold.